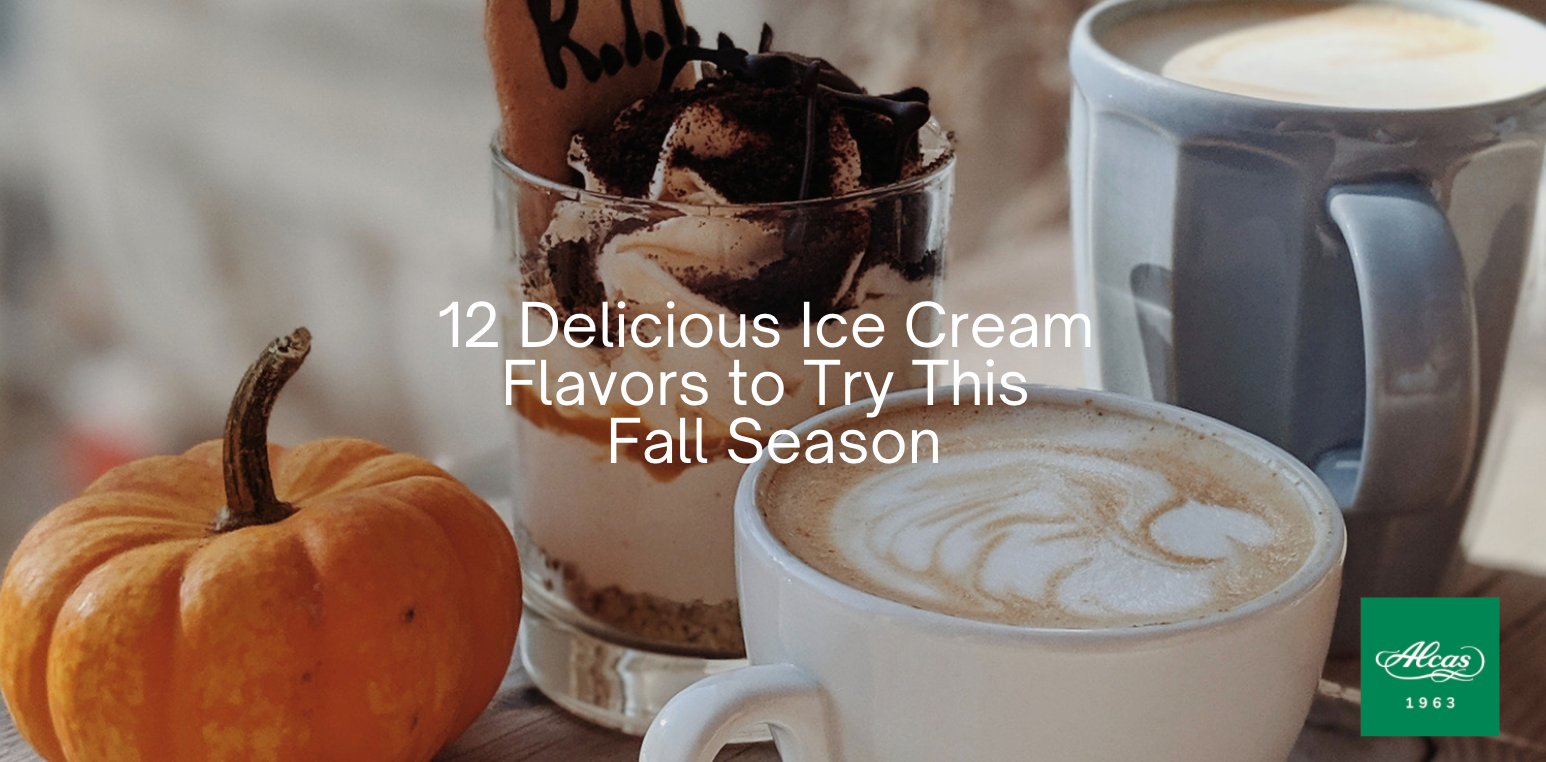 Summer is over and the fall has arrived, but it doesn't mean you can't still enjoy one of the greatest things about the warm season – ice cream! Devouring ice cream should be an all-year-round treat and people should also enjoy this even when it starts to get cooler outside. Plus, that creamy goodness has a way of bringing people sheer joy and comfort, whether during the peak of summer or the dread of winter.
People just love the good vibes that come with getting their ice cream from their favorite ice cream shop. Some use it for getting over heartbreak, satiating their craving for sweets, or just simply looking for something sweet after a meal. That's why during this fall season, ice cream parlors are starting to step up their game and releasing awesome flavors for you to try.
We have listed these 12 autumn-inspired flavors to make sure you can experience that ice cream filled summer this fall.
Nutmeg
Nutmeg is used as a great spice to add to a lot of fall treats, so top off your pie with a scoop of nutmeg flavored ice cream for added deliciousness.


Pumpkin
This is a fall staple. It just wouldn't be right to not add it to your dessert since you will be adding it to just about everything else, too. Regardless, it still tastes awesome!


RELATED: TOP 5 FALL CATERING TRENDS
Bourbon Apple Pie
This can be your alternative to your apple pile a la mode. Same flavor in a cold treat.


Chai
This spiced drink is so great this time of year, make it greater, and add this flavor of chai to your ice cream too.


Toasted Marshmallow
This might get your attention; yes, toasted marshmallows can now be enjoyed in a delicious frozen concoction.


Cinnamon
Who doesn't like cinnamon? Make it more appealing by having it as an ice cream flavor. This will step up your cinnamon game.


Pumpkin Coconut
This sounds like a weird combination, but this is worth a try.


Caramel Apple
This simply speaks of fall, in ice cream form, as far as we're concerned. This can be an excellent way to eat caramel apples, too.


Rum Raisin
This is a delicious treat for alcohol lovers. Tart, but sweet and boozy.


Honey
You may use this to sweeten your cup of hot tea this time of year so why not try a honey-flavored ice cream instead?


Fig
Figs are fall's fruit so try to enjoy them swirled with some cream and sugar and frozen to perfection this year.


Gingersnap
A little spicy and a little sweet, just like the best of summer and fall.
These are just some of the flavors that you can try this fall. Or you can also be creative and create your own flavor as well! You might find the perfect flavor that works for your taste and reign as your favorite ice cream flavor of all time!
---
DOWNLOAD OUR FREE 2020 CATALOG BELOW: