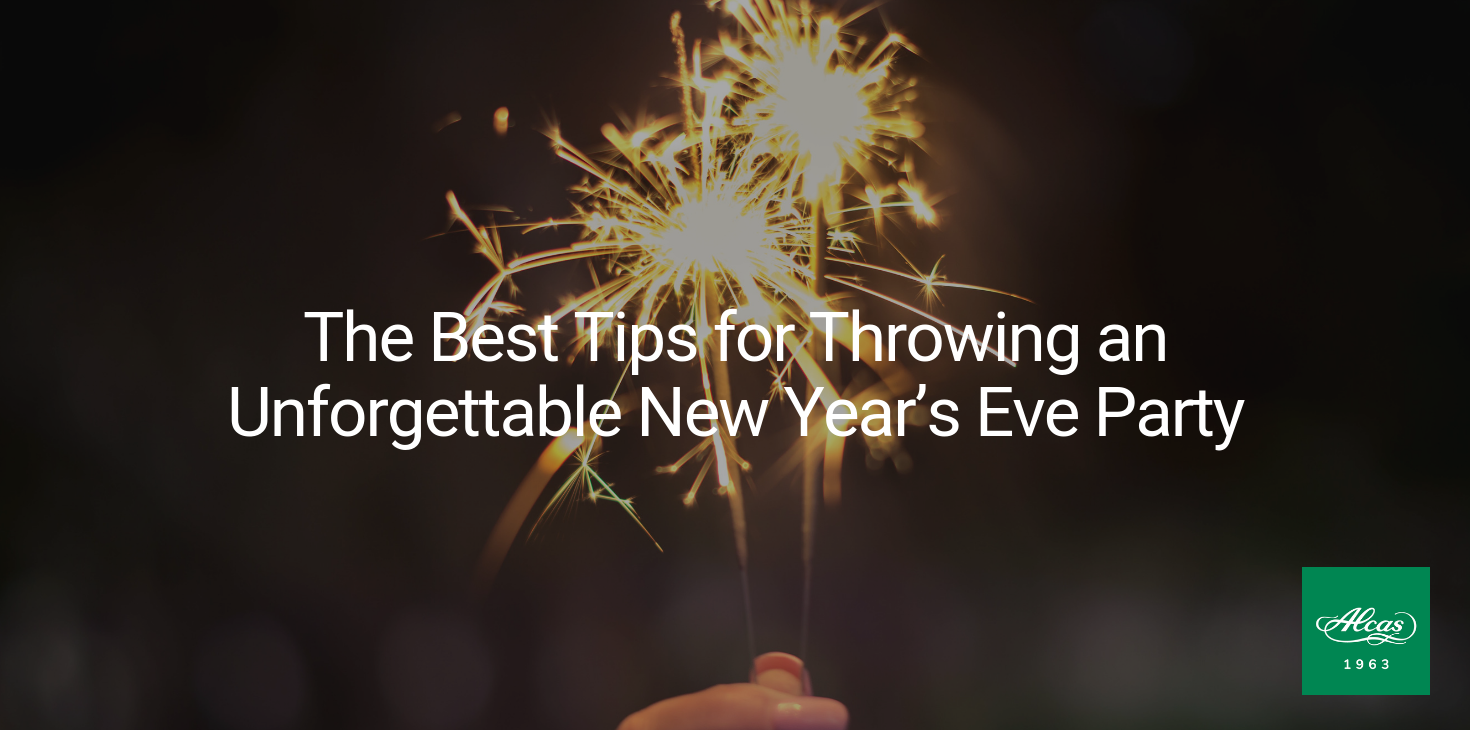 The holiday season isn't complete and doesn't officially end unless you can throw the most epic New Year's party to end the year with a bang. It can be a challenge on how you can make it as successful as possible especially when expectations are high and demands are a plenty. People will want a party that they can enjoy and have fun so they can feel like on the last day of their year, they were happy. This is why you should be aware of the best tips and techniques to help you host a stress-free and fun party.
Catering
The food is a very critical part of any party but you can't deny that the host wants to have some fun too. The best course of action is to take care of it and plan it before the first guest arrives. There are other people who even consider to cater their events rather than risk the hassle and stress of planning everything themselves. The food should have some variety too, especially with finger foods. People will appreciate full-meals but finger food is where the fun is. The fact is, guests will obviously mingle and reminisce memories of the their year so far. It would be an inconvenience for them to lug around a full plate everywhere they go compared to a few samples of finger foods like gourmet popcorn, cheese straws or even spiced mixed nuts.
Drinking
It's a staple part of any New Year party that drinks will be served and indulged as much and many as they can. You can consider adding champagne cocktails or even punch to your part if you can't or don't plan a full bar. A full bar is better because it creates variety and better quality drinks for everyone. You should hire a bartender or even ask a friend to help out with the bar unless you plan to stay most of the night mixing drinks and taking orders. The most crucial part of this is what happens after. No matter how good your part is going to be, safety is your top priority. This why before the party, you should recommend guests to either assign a designated driver, a carpool or set-up a taxi beforehand. You can also host in advance and partner with a ride-sharing company to help you and your guests.
Engagement
The best New Year parties are the ones that everyone talks about even after it's over. You want your guests to be as excited as possible, enjoy the moment and leave a mark in their memories. You could start this by setting a theme for your party. You can be creative as you can with your themes as you can be sure it'll be fun for everyone. You should meticulously coordinate this with your food, music and even dress code. The themes can range from classy masquerade ball to silly ones like "wear this year's trends". Entertainment is also a must. Everyone is obviously waiting for the countdown, ball drop and fireworks at 12 midnight but also consider small talk and food snacking can only go so far. This means considering what type of music you'll be utilizing especially if you expect dancing or live music. Party games can also be a big hit and can cover a lot of time before the countdown and it can yield a lot of engagement and enjoyment for guests.
---
DOWNLOAD OUR FULL CATALOG BELOW: