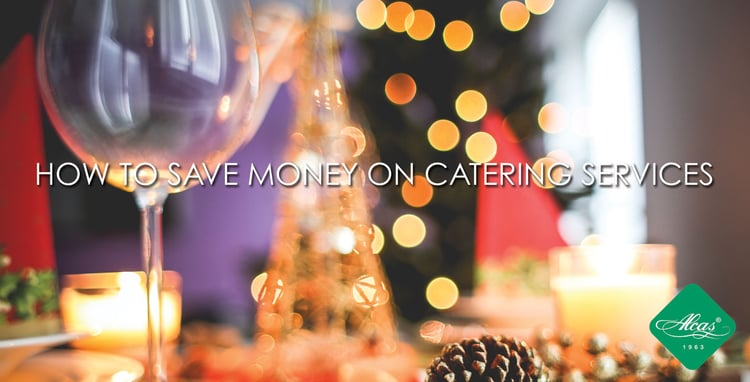 In a recent survey, food and beverage experts were asked about their suggestions regarding ways on how to reduce cost on your total food and beverage catering bill without compromising the guests' satisfaction and happiness. Here are a few tips on how to save money on catering services.
---
1.
Make it brief but memorable
For event hosting, timing is everything. You'll notice a significant reduction in your costs if you're able to control the duration of the catering service you're hosting. Host a cocktail party with several food stations for 3 hours rather than separate a cocktail party from the actual sit-down dinner which may cost you 5 hours. Also, more elaborate dishes take more time and expense than other simple dishes. To keep costs down, choose simple, easy to prepare entrees.
RELATED: 5 Things to Consider Before Hiring a Catering Company
2.
Incorporate other business partners
To reduce your costs on staffing, you may choose to invite local restaurants to the event and come up with an event theme like "a taste of everything". Here, you will showcase other food and beverages that can be offered by your business partners. You can reduce cost for staffing because they will be the ones to provide their own food station personnel. You can also provide promotional opportunities for these local businesses. A win-win situation indeed.
3.
Simplify your Bar offerings
Instead of accommodating a bar stocked with every imaginable liquor, mixer and condiment, choose a soft bar that serves only beer, wine and champagne. If your heart is set on serving a true cocktail, add one signature drink to your beverage menu and make sure that is wide-appealing so that it can be served to the variety of guests that you have.
4.
Choose your venue wisely
As a seasoned caterer, you must have already realized that you need to verify if the venue has a kitchen so that you will no longer have to rent a working area somewhere else. Also, make sure you have essential catering suppplies in your venue where the event will be hosted because the more you lack equipment, the higher the cost will be. Without the necessary equipment, you might need to rent or bring along your cooking supplies such as tents, generators and water supply. Additional cost will be needed for picking up and transporting these supplies.
5.
Save on unnecessary services
Another way to decrease costs is to get rid of unnecessary services that will be hardly noticed by guests such as coffee services. Many guests don't really remember to have their coffee fix during events which is why you can ditch this one. You can also skip delicacies and waive expensive entrée ingredients like lobster, filet mignon, Ahi tuna, caviar, and truffle and instead serve baskets of gourmet crackers and fresh breads, and mouth-watering bowls of fruit as alternative.
Each event is unique which is why you need to fit your catering service depending on the individual needs of your client while working around their budget.
---
Download our full 2017 catalog below: