---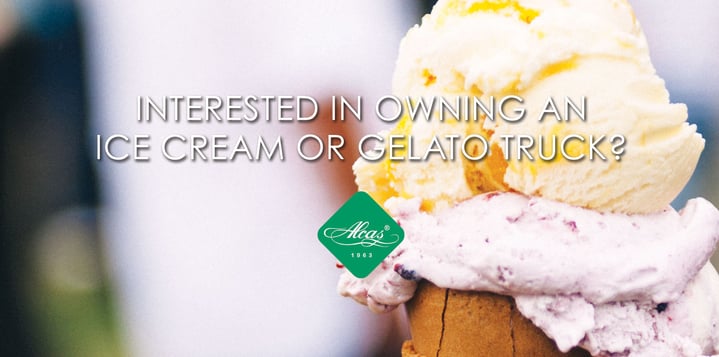 You hear that familiar sound passing by your house. Of course you can still remember those days when you used to wait by the side of the road to get your favorite ice cream. Now that you are capable enough, you may be wondering whether or not an ice cream truck is a solid business. It takes creativity, efficiency, and most of all commitment and dedication to have your business plan come true. Before you make a decisions, research on a specific niche. Whether it's locally produced ice cream or gelato, you have to consider not just your preference, but your target market as well.
---
So you're interested in owning an ice cream or gelato truck, right? If you would like to open an ice cream truck business, you will only need 4 ingredients to make your dream come true.
1. business plan
Owning an ice cream or gelato truck business requires you to have a background in regards to the field. Although you may have knowledge or an original recipe for your ice cream or gelato, a background on business or marketing may be very useful for you. S how important is having a business plan? Consider it as the blueprint of your business. In other words, without a plan, your business will not stand a chance.
2. marketing ideas
After having a plan on how your business will run, it's time to think of ways on how to hit your target market with marketing tips for your ice cream truck. Even if ice cream trucks lure the younger consumers, you have to consider that there are adults who would want to satisfy their crave or their sweet tooth.
Learn how the other companies survive in the industry. There are effective ways to target the kids in your neighborhood. A better marketing idea is to convince the hearts and minds of your prospects that your ice cream or gelato is better than any other out there.
3. social media
Name a friend or someone you know who does not own an electronic device. Since everyone regardless of age and gender has mobile phones, tablets, and other handheld devices, it's almost impossible that they don't have accounts on social media. With that being said, by taking advantage of the social networking sites, you are able to build a connection not just to your family and friends, but to your potential customers or your target market.
4. legal documents
Unfortunately, you can't just put up a certain business you have in mind. It is important to take care of all the legal requirements and other government law compliances. Keep in mind that permits and other documents are needed to open a business.
---
Download our FULL catalog: