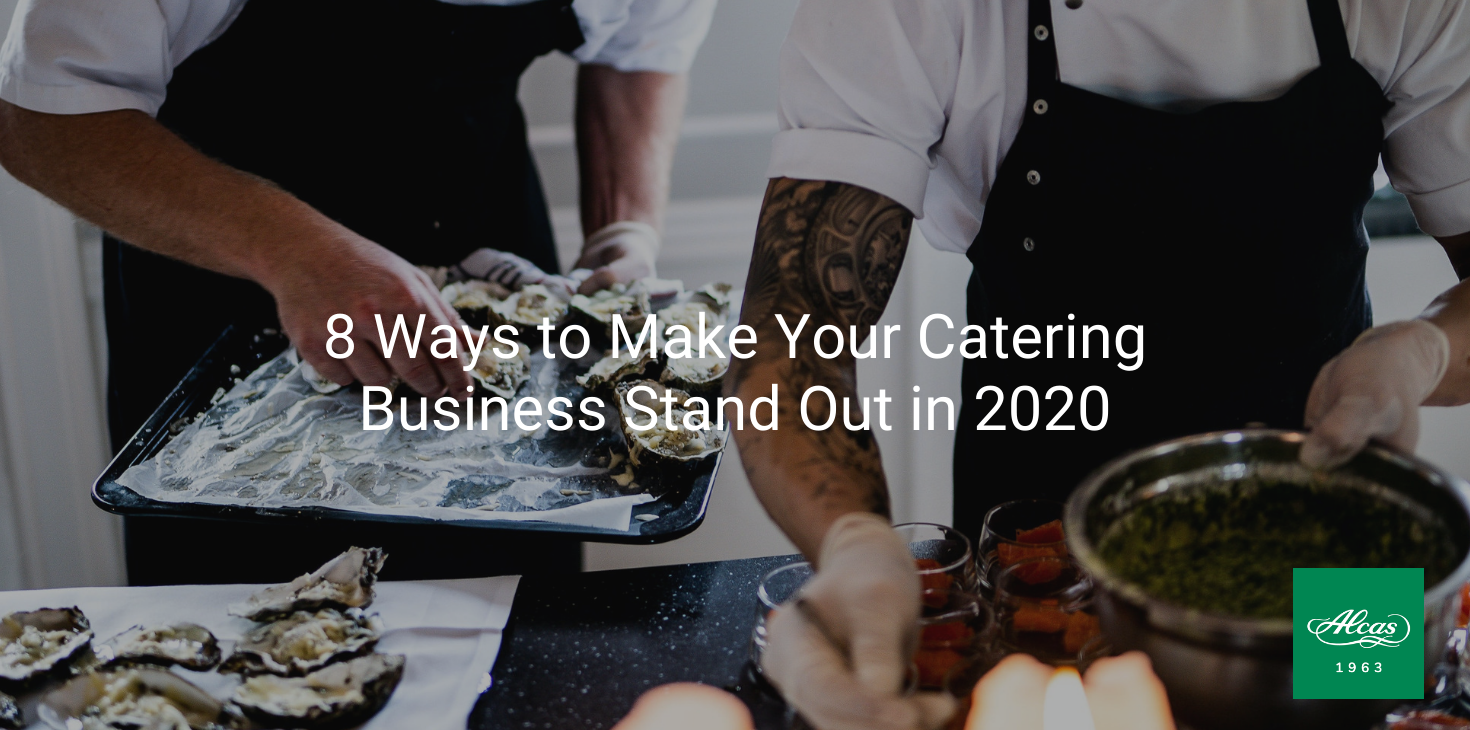 Just like in any business, your goal in the catering industry should be to always make your catering business the best. You should be able to give them the experience that they want so they will put you on top of their list. That's why an effective marketing strategy is important in building your business.
These eight tips will help you reach that goal.
Billboards
Billboards can be a useful marketing tool if created and planned effectively. Create graphics that are catchy to the eye and make sure to place them in high-traffic areas that are geographically relevant to your market.


A dedicated website for specials
Setting up a website for your products and services can be a fantastic tool to let your clients know what you can offer. You can also showcase your creativity to drive more sales. Web traffic can help cross and upsell through generating leads from clients with catering needs.


Customize with Your Logo
Customizing your to go containers, cups and other items can be an effective way to spread the word to other potential clients. You can add your logo, social media pages, and contact number so that clients can reach out to you easily.


Venue Finders
Clients often look for a venue before looking for a caterer. By adding a venue finder function on your website, you can help clients find local spaces that fit their theme, party size, and preferred event date and budget. This way, you changed the process and secured your booking even before they have a venue.


Infographics
Infographics are trendy and highly unique marketing tools that you can use for your catering business. Create a graphic that discusses the size and scope of events in a simple way for clients to easily understand the information. You can also opt for a colorful representation of your most popular menu items.


Creative Signages
Creative signages are more in demand today because of social media. These signages are more participatory and engaging. Focus your efforts on building a good social media presence and incorporate these creative signages on your platforms. In a short time, you will see that people will start engaging in your posts and this is your chance to show them your business.


Spotify playlists
This can be a long shot but it is worth trying. Modern marketing strategies are constantly seeking out new ways on how to incorporate different forms of media. For Spotify, you can create different playlists for your clients to access and incorporate it into their own events and themes. This brings out a unique element of musical interpretation that helps your catering business stand out.


Showcase reviews from different sites
Reviews are important in today's generation. Consumers tend to doo their own research before they buy anything. They try to find positive and negative reviews from regular consumers to see whether that product or service is worth buying. Find a way to highlight positive reviews and ratings of your catering service from different outlets to build a positive reputation and develop brand loyalty.
---
DOWNLOAD OUR FREE CATALOG BELOW: