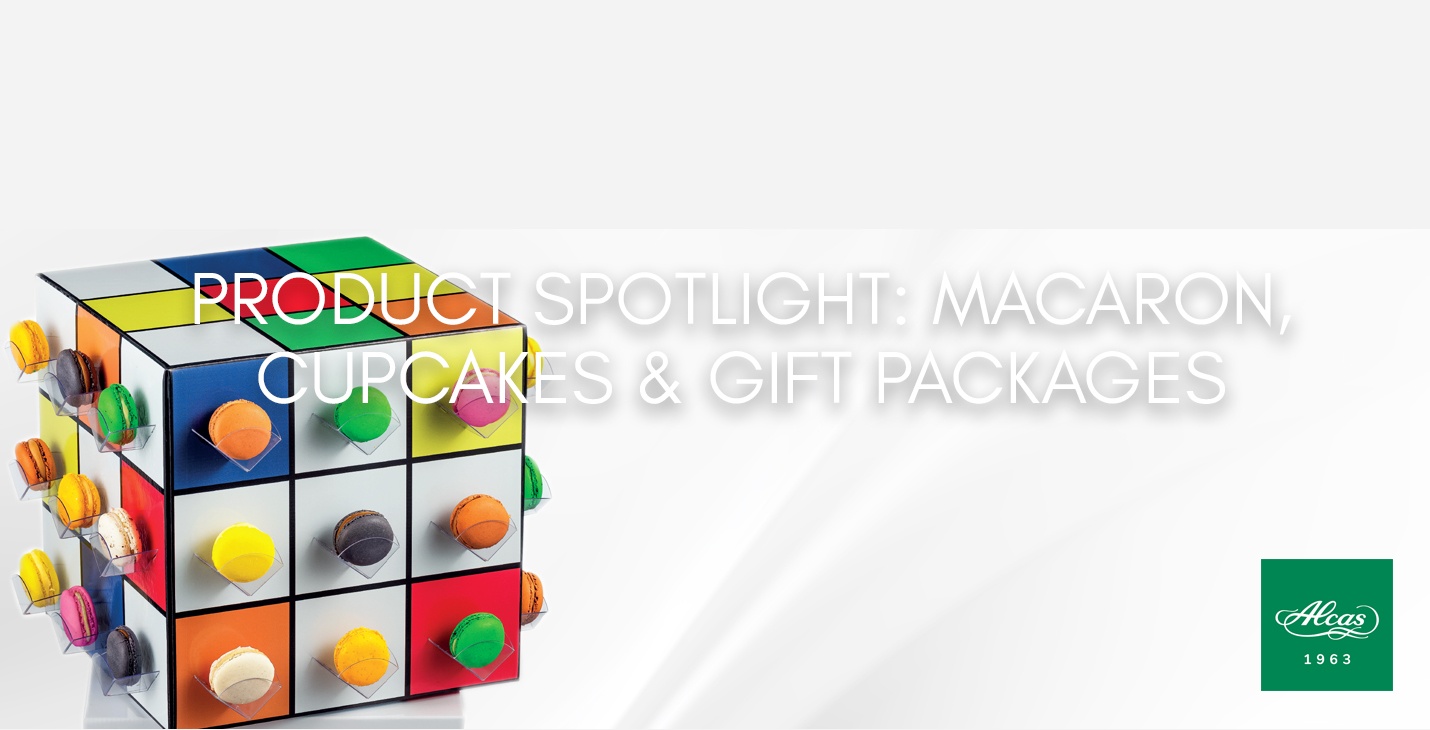 The way the food looks on the plate is what tempts the customer's eyes and makes them want to taste it, so it's true that first impressions matter. Putting it simply, food presentation is just as essential to the success of a dish just as its taste and flavor. It's important to pay attention to the food presentation and how the elements are arranged on the plate.
Alcas now offers different gift packages for macarons and cupcakes for your business. We are giving you value to your creation with an exclusive gift box.


EASY PACK
Easy Pack is a colorful and handy PET tape dispenser that's perfect to make simple and original packages. The PET is tailor cut and folded to make a pleasant and useful rhomboid. The glided lids cover the package, adding an elegant touch. The best part? It comes in several sizes to satisfy your every need.
What's nice about Easy Pack is that it's a quick and flexible packaging system. The boxes don't take up any place at all, and it's perfect to store just about anywhere. It is made up of continuously welded PET rolls which can be used to make a square or rectangular boxes. The packages are pre-cut with a soft bend so boxes can be put together easily. Lastly, the length of the box may be tailored to your the needs of your business.


MACARON
Alcas also offers packaging containers for macarons. It is a smart take-out container that's perfect for macarons. They are easy to stack, to display and to take out. If you have a macaron business, this is the perfect container for you. There is a clear version that can be matched together. The silver version is perfect for taking out and as a gift idea. Just like the easy pack, it is available in various sizes: 6, 9 and 12 pieces for takeout and 36 pieces for display or workshop.


CUPCAKE AND MINI CUPCAKE
Pastry creations become more appealing when they're put into a colorful cupcake packaging. Alcas offers a cupcake packaging that is oven safe. The colors, compared to different materials, remain unchanged even after baking. What makes it special is that the materials don't get greasy or wet and it protects flavors. For mini cupcakes, small size and nice graphics are available to provide you with exciting new opportunities to express themselves.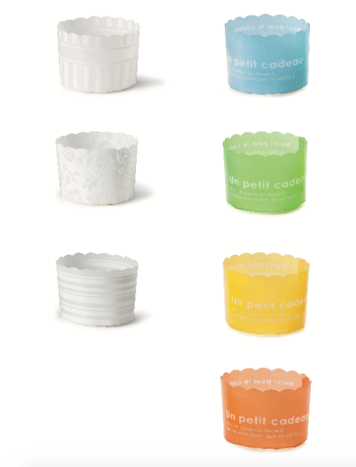 ---
Download our FULL catalog below: