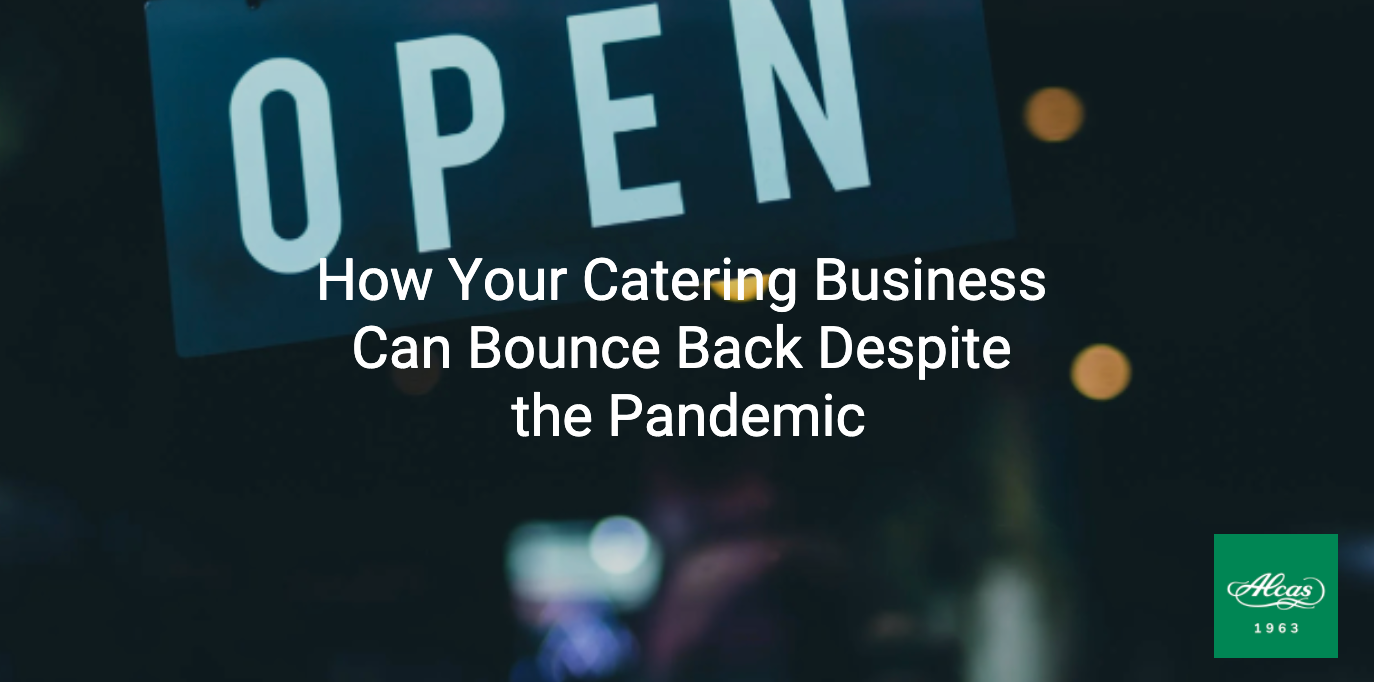 The pandemic has affected us all one way or another. During the past few months, we have seen a lot of businesses closing their stores because expenses are way beyond the sales they can generate. This can also be true in the catering industry, but this shouldn't be the case.
With consistent economic growth, the catering business has been receiving a bright spot in the market. Restaurant operations are enjoying additional revenue streams and they were able to maximize their physical footprints.
When the pandemic begun, most of the restaurants closed their establishments for the safety of everybody which forced these businesses to layoff their staff. In order to survive, some opted for carryout and delivery services, offering to-go menus, heat-and-serve meal kits, and even groceries.
Business owners are trying to approach the catering business differently. Around 40% are promoting their catering menus as family meals, smartly leaning into existing packaging and food offerings. There are also some that expanded their catering menus to include grocery items.
The catering system in this current situation is not for the faint of heart. This is because most catering services are being targeted per household or group, and not per person basis. Your business should be based on four customer needs: quality, reliability, ease, and accuracy. The product mix should include high-quality products and ingredients and should satisfy as many dietary and lifestyle preferences as possible. It should also hold temperature well for travel. Ensure that you have enough delivery drivers to accommodate orders during rush hours. Lastly, customers should be able to easily track orders from origin to delivery. Going digital is the best way to go as a lot of people are well-equipped with smartphones.
As a food delivery business, you have to be particular with the amount of time it takes for your products to arrive to your customers. Consumers don't just want everything delivered – they also want it now. With the given short lead times, it is important that your products are easy to prepare and is ready for delivery.
Getting the word out is your next step to survive, so it's important to develop your social media brand. Tap online marketplaces to expand your market. If you are offering a service and aren't easily found online, or not online at all, there is a risk of losing out on the demand from consumers online, and people may just choose those restaurants with an online presence. A lot of people would also choose those businesses that engaged well with its followers and are very responsive to customer queries and concerns. The fact that they can see the company's online presence means they're easy to reach, and they can voice out their concerns anytime they need it. Promote your business online as much as you can. Try to plan ahead and create a big marketing push in relevant holidays, where the sales team can use to boost corporate catering sales. Penetrate the relevant social media platforms, this can be your gateway for a faster and wider reach.
---