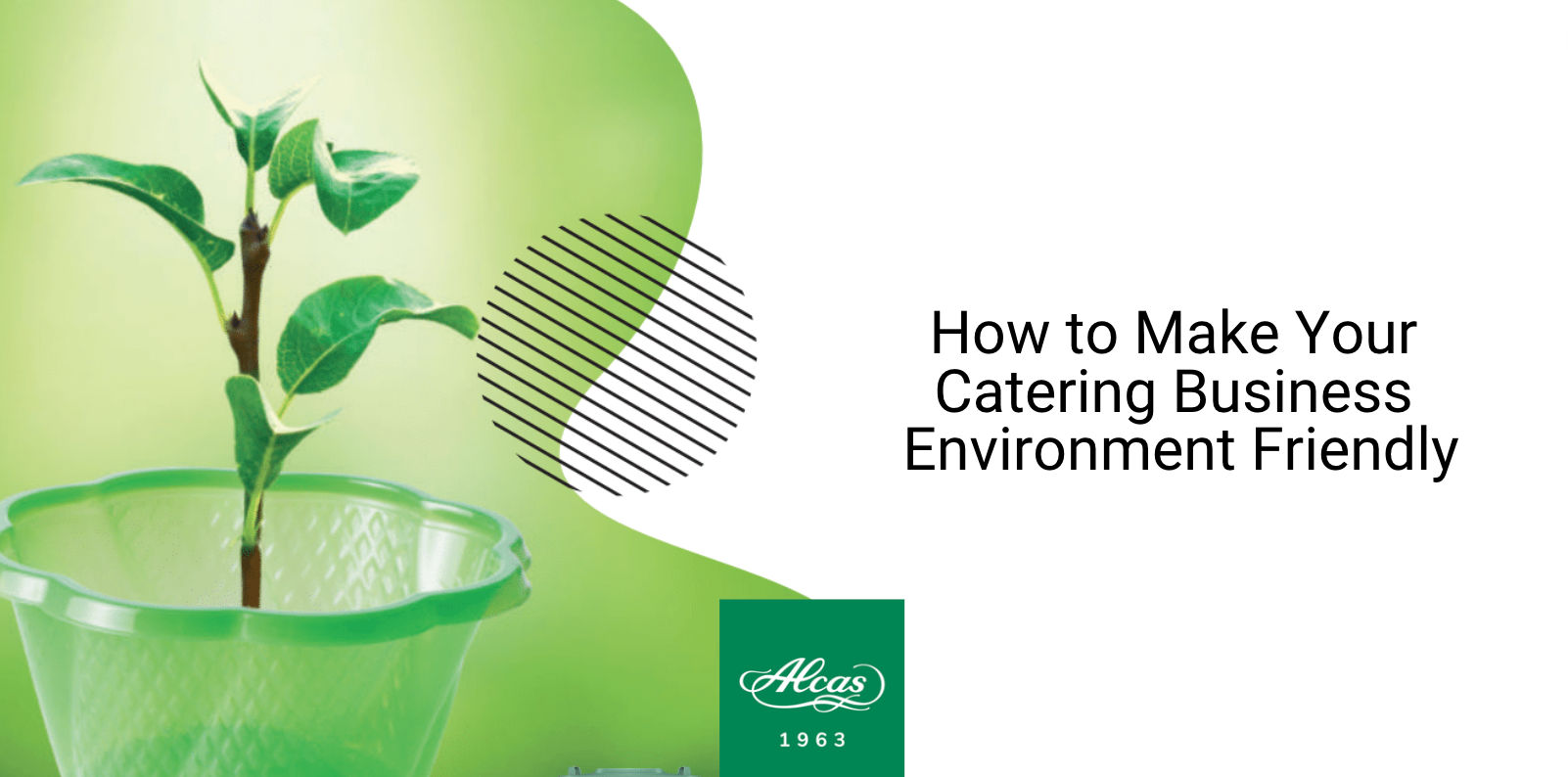 The best ongoing trend for businesses right now is going green. It helps the environment, and it keeps your business in the eyes and mind of the consumer. However, it has become a way of life for conscientious consumers and business owners alike. By making your catering business more environmentally friendly, you will be able to appeal to a wider customer base while helping reduce your waste.
Here are a few ways on how your business can be environmentally friendly.
Serve environmentally friendly foods.
Since you offer food to your customers, you can start implementing a few eco-positive changes. You can start offering more vegetarian or vegan dishes. Contrary to beliefs, vegetable farming is a more sustainable practice than animal farming. Animal farming involves more land and water use than produce. Raising animals like cows naturally produces a large number of greenhouse gases that get released into the atmosphere. You may consider cutting down your menu and implementing more plant-based proteins like lentils, chickpeas, potatoes, quinoa, and nuts.
Aside from that, you can also incorporate a seasonal menu so you can use the freshest, tastiest produce available. It also reduces the number of resources needed to transport food from the farm to your serving tray. It is also a good strategy for customer loyalty and retention.
Use sustainable serving ware.
Disposables are becoming the largest source of pollution in nearby oceans, lakes, and landfills. We all know that they are important for a catering business, that's why it is necessary to make some changes to be environment friendly.
One way to do it is to incorporate biodegradable disposables. They offer a sustainably sourced alternative to foam or paper products. Start by looking at disposables made with PET plastic because they are biodegradable and can be recycled easily. There are also bamboo options for your utensils and bowls. Unlike other wood products, bamboo is an abundant plant species and biodegradable too.
Look for energy sufficient equipment and supplies
The equipment being used to prepare and deliver food can have a huge impact on your catering company's overall sustainability efforts.
This can be a tricky and challenging move so you can just start small. You can start by using greener cleaning products once the service is over. Normal products usually contain bleach or other chemicals that are harsh on the environment. Greener cleaning supplies also offer the same cleaning power but with less effect on the surrounding area.
Since catering companies usually use vehicles to transport food, equipment, and staff to and from event locations, they also emit harmful particles into the environment. One way to reduce these harmful effects is to regularly maintain these vehicles most especially older cars or trucks. If upgrading is in your budget,, you can consider purchasing all-electric vehicles or hybrids.
---
DOWNLOAD OUR FREE 2022 CATALOG BELOW: