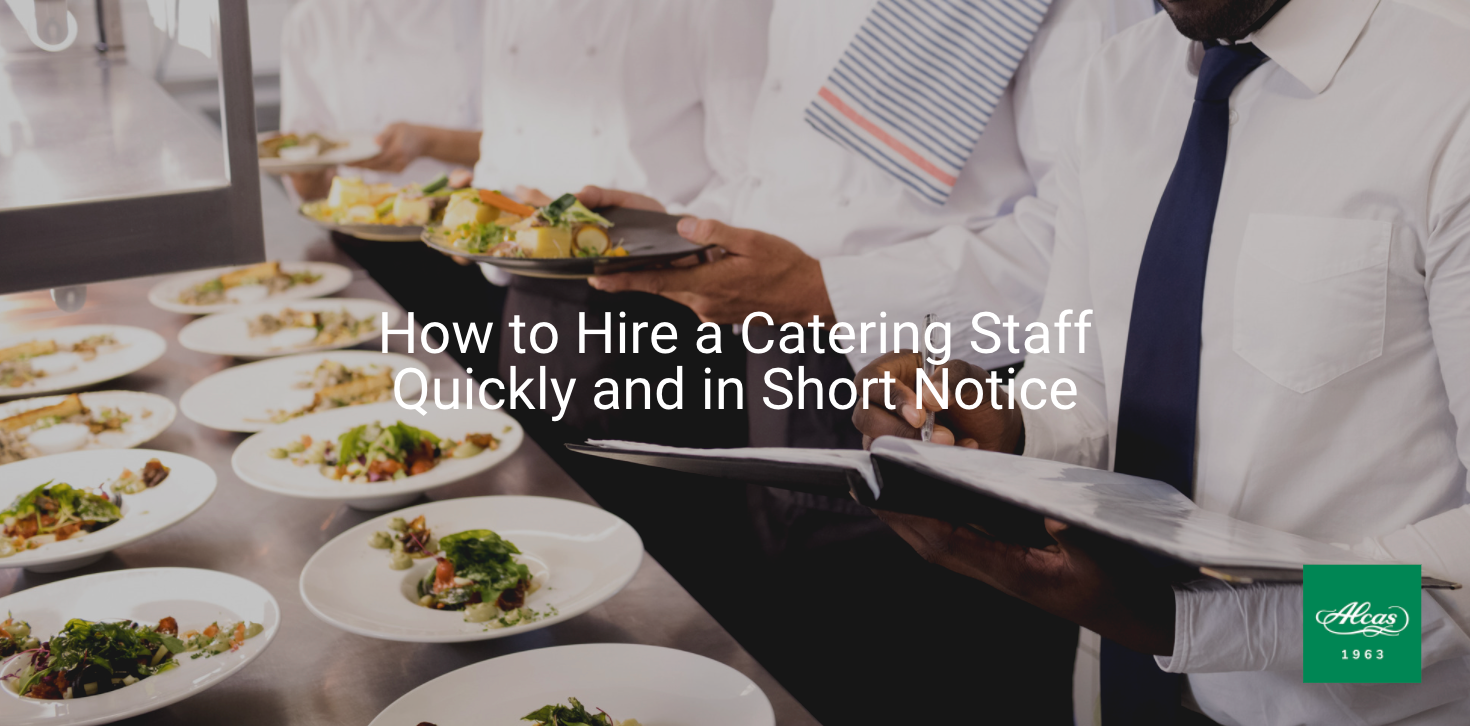 From the menu to the cutlery, the dining details at an event has a great impact on guest experience. In order to deliver great food and sparkling service, quality catering staff is necessary. The key here is to find the right people to join your catering team, but it might be difficult finding them on short notice.
Before you begin hiring your catering staff, you need to make a list of exact positions you need to fill. This will prevent you from having gaps in your staff that can slow down service on the day of the event.
After listing down the necessary positions you need, it is time to hire. Here are some of the hiring strategies and tips that will equip you with the tools you need to tackle your staffing challenges.
Leverage your network
If you have been in the business for a while, it is now time to call in some favors. You can start by thinking about the venues your catering company has worked at. Compile a list of contacts that can help you find catering staff on short notice. You may reach out to the event manager that runs banquets at a nearby hotel, or a wedding planner that refers clients to you. Don't be afraid to ask around. If you do find help, be sure to thank the contact and remember to return the favor down the road, whether it's with a referral or in another way possible.
Seek out students
If your catering company is in a college town, then you're in luck. You have a pool of potential staff to work with because there will be students in the area that are strapped for cash and would definitely say yes to your offer.
You may reach them through digital or in-person approach. Put a poster on certain places that students frequently visit like coffee shops, library, etc. Make sure to include your company's contact information so they can reach you.
Another option is to partner with the school's online job board. This will help you gain more traction from your audience, and it will be able to reach everyone. If this is not an option, you can also try posting on social media.
Borrow staff from restaurants
This can be an option for you since most restaurants are still focusing on takeout and delivery services, which means managers are cutting hours of house staff. You can start to ask restaurant managers around your area if you can poach some of their additional staff for one event. If employees are looking to pick up more hours and are more than willing to cover some shifts for you, then it is an easy fix for the both of you.
This tip is beneficial for you because these employees are qualified to work in the food and beverage industry. In other words, they are already trained for this, and you will need minimal supervision from them. They can also help you by giving their own suggestions and insights because they have prior experience in the food and beverage industry.
---
DOWNLOAD OUR CATALOG BELOW: