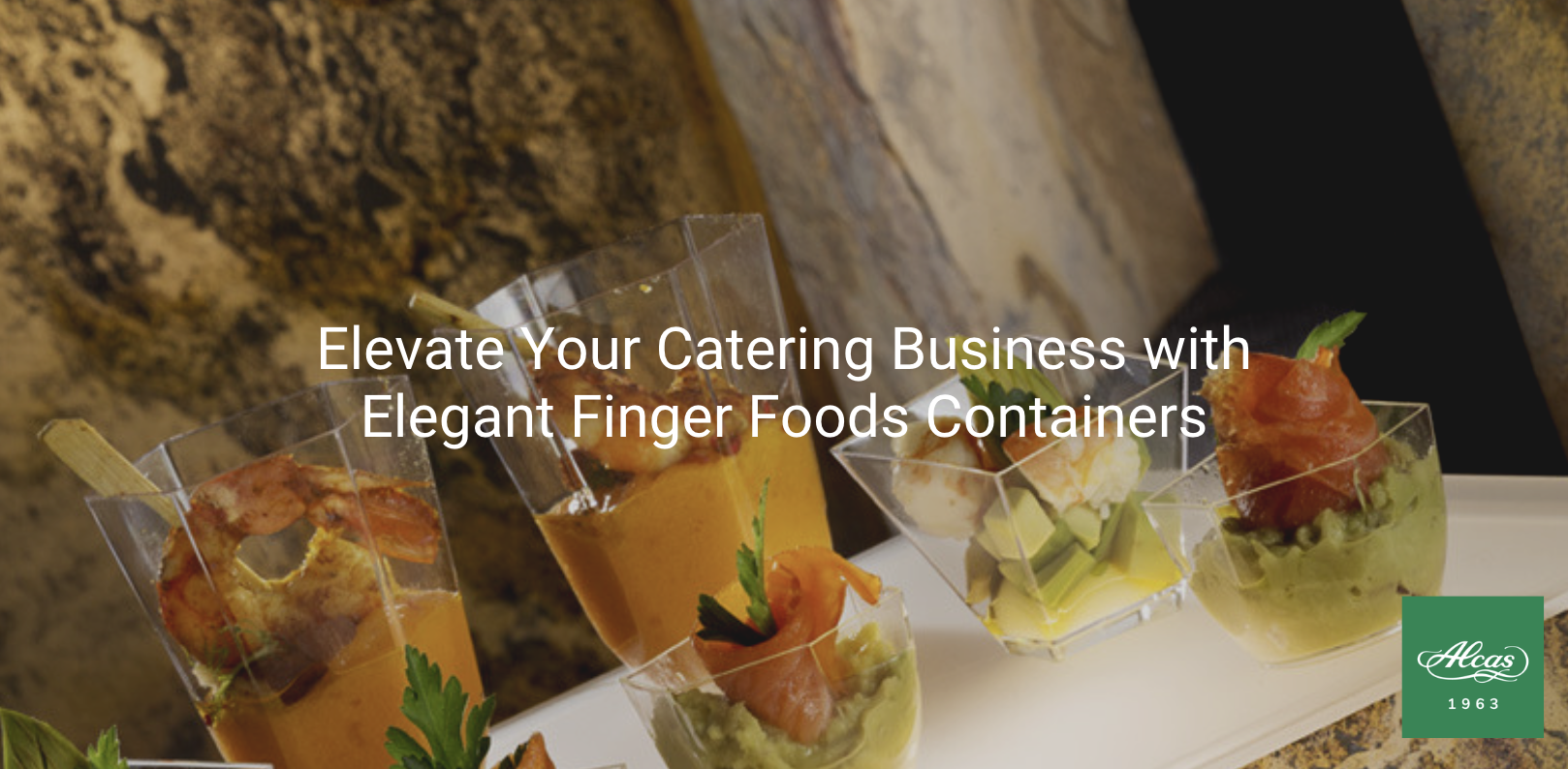 Are you looking for ways to take your catering business to the next level and leave a lasting impression on your customers? Alcas' line of Italian high-quality catering plastic containers is the answer for you. At Alcas, we understand the importance of presentation and the role it plays in customer satisfaction. With our sophisticated and versatile finger foods containers, you can showcase your delectable appetizers in a way that will captivate and delight your guests.
Diversity in Presentation
When it comes to presenting your culinary creations, variety is key. Alcas' single portion cups are meticulously crafted with premium-quality plastic, boasting immaculate designs that accentuate the appeal of your delicacies. Our elegant cups are the perfect complement for a wide range of appetizers, making them an ideal choice for any event or occasion. With our finger foods collection, you can choose from an array of geometric shapes, vibrant colors, and playful designs, allowing you to tailor your presentation to suit the theme and mood of your event.
Uncompromising Quality
At Alcas, we pride ourselves on using only the finest materials to create our catering containers. Our commitment to quality ensures that your catering business stands out, leaving a lasting and positive impression on your discerning guests. With our durable and visually appealing containers, you can be confident that your culinary creations will be showcased in the best possible light, reflecting the care and attention to detail that you put into every dish.
Enhancing the Catering Experience
The key to customer satisfaction lies not only in the taste of your delicacies but also in the visual appeal and overall experience. Alcas' finger foods containers are designed to elevate your catering business by adding a touch of sophistication and elegance to your presentation. Whether you are serving hors d'oeuvres, mini desserts, or any other delectable appetizers, our containers will help you create a memorable and delightful experience for your guests.
Discover the Difference with Alcas
Elevate your catering business with Alcas' premium finger foods containers and experience the difference that our high-quality Italian products can make. With our wide range of elegant and stylish designs, you can showcase your culinary expertise in a way that will leave a lasting impression on your customers. Choose Alcas for your catering needs and let our sophisticated containers elevate your presentation to new heights.
Experience the perfect blend of quality, elegance, and style with Alcas' finger foods containers. Contact us today to explore our exquisite range of catering products and take your catering business to the next level.
---
DOWNLOAD OUR CATALOG NOW: