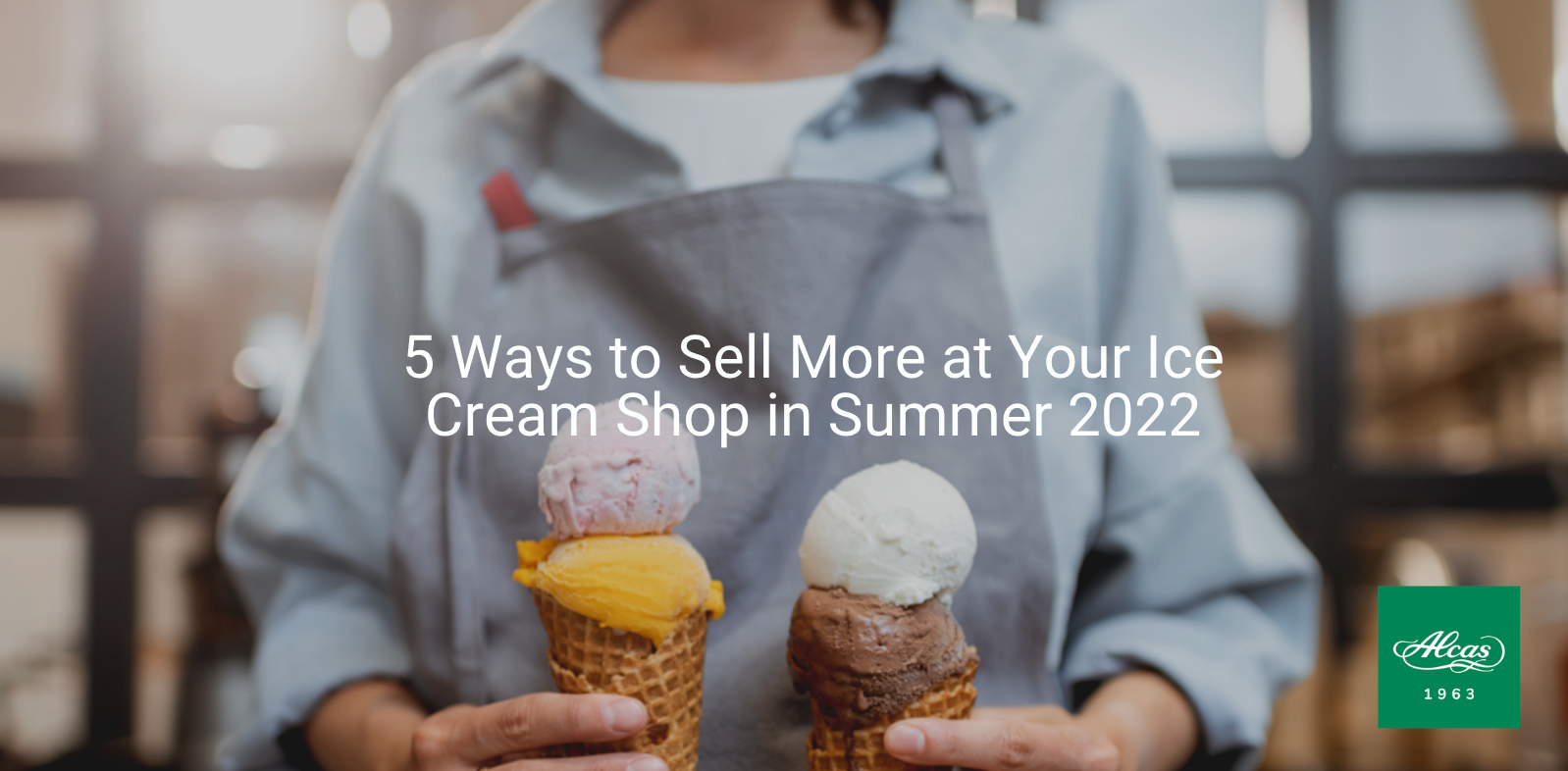 An ice cream shop usually radiates the consumer's love for sweet and creamy treats at any time of the year. In the past, ice cream shops struggled during the winter months. Luckily today, consumers have been gradually developing a taste for these sweet treats even during the coldest months of the year.
Because an ice cream shop specialized in a specific type of food type, the cost of ingredients is relatively low than usual. It also has low overhead costs while generating high profits. Most ice cream shops have a small area to manage, making the cost of rent for the space and utility bills relatively small compared to other restaurants.
Despite all of these advantages, some ice cream shops are still struggling to make ends meet. What you need to do is to increase your ice cream sales. Here are some great ways how to do that.
Market your shop.
With the help of technology, you can start making a profile for your ice cream shop and post photos of your delicious ice cream on different social media platforms, like Instagram, Twitter and Tik Tok. Posting your best photos will help you gain customers. You can also encourage your existing customers to post photos or reviews online so that you will be able to reach more people and let your brand be seen by potential ice cream lovers.
Offer deals and discounts.
By offering deals and discounts, you encourage consumers to flock to the doors of your ice cream shop. For example, you can create a special discount for kids to encourage parents to spend some extra money on ice cream. You can also do a two-for-one discount or "happy hour" discount for a specific ice cream flavor every month, just to get rid of surplus ice cream.
Sell in larger quantities.
Another option to increase your ice cream profit is to sell by gallon or pint. This is to cater to customers who love to buy ice cream in bulk to save and eat for later. Selling it "off the cone" is also one way to increase your ice cream sales.
Hand out samples.
Ice cream shops should never underestimate the power of a free flavor sample. People like to try something new, especially if it is free. Many customers cannot resist buying an ice cream once they have sampled the delicious goodness of your products. This is best done if you have a new flavor, and you want to introduce it to the market as fast as possible.
Distribute to other venues.
One great way to sell more ice cream is to partner your products with other local venues and establishments that may be looking for locally made ice cream. You can start with restaurants and grocery stores, where people often purchase as it helps establish rapport and good relationships with local customers. You can make packaged ice creams specifically for local businesses as well. Make a few phone calls to restaurants and grocery stores in your area just to see if they are open to a partnership. This can be a good opportunity for you to increase your reach.
---
DOWNLOAD OUR NEW CATALOG BELOW: