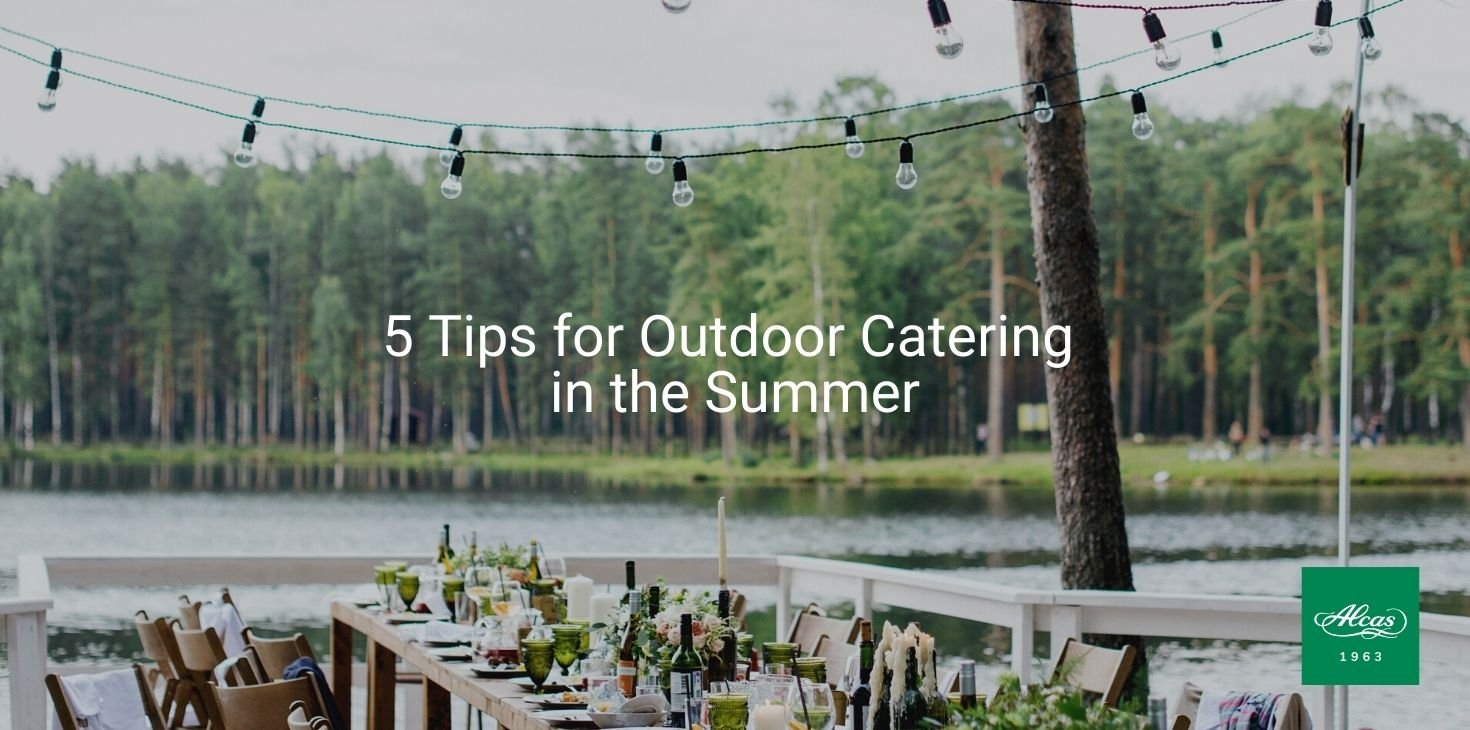 With the summer season approaching and COVID-19 restrictions getting lifted, many people are considering having their events outdoors. The warm weather is perfect for catering events like weddings, birthday parties, and picnics.
Here are five simple tips that you can do in order to take advantage of an outdoor setting for your event.


Familiarity with the outdoor venue.
It is highly suggested to visit the location well in advance of the event so you can also plan ahead and identify the resources available to you. By looking at the venue layout, you can also identify what catering equipment you will need to bring, as well as the serving plan.
For instances where you are unable to go to the venue before the day of the event, you need to contact the venue's representative and talk to them about the site plan. Be specific and ask even the smallest details you might have discovered or seen on the site.


Identify the zoning restrictions and have the required permits.
Make sure you are aware of any zoning ordinances in the area to avoid unnecessary complaints and violations during the event. You may coordinate with the local government policies and request documentation or approval from the different departments.


Plan your menu according to the space.
When it comes to choosing your menu items, consider how the outdoor conditions could affect what your guests would like to eat. Some factors that might influence your decision include the available space, time of year, and noise level.


Have an inclement weather backup plan.
We really cannot deny that the enemy of outdoor catering is the weather. It is important to prepare for inclement weather with the right protocols and supplies that can help save your event in case of rain or storms. You may use a canopy tent as a backup plan, enough to provide shelter for your guests as well as your equipment.


Choose equipment that is compatible with the event space
Outside cooking may present a lot of challenges, that is why you need to be ready for it. Prepare outdoor catering equipment for your space. You may provide a generator and extension cords on hand to make sure that the equipment can be powered if something happens. You don't want to invest in a generator with a lower capacity than your equipment requires.
Additionally, you can also invest in portable cooking equipment. Supplies like outdoor grills and portable gas ranges are easy to move from place to place. There are also products designed for a simple setup where you just need to connect to power and begin cooking.
---
DOWNLOAD OUR BRAND NEW 2022 CATALOG BELOW: