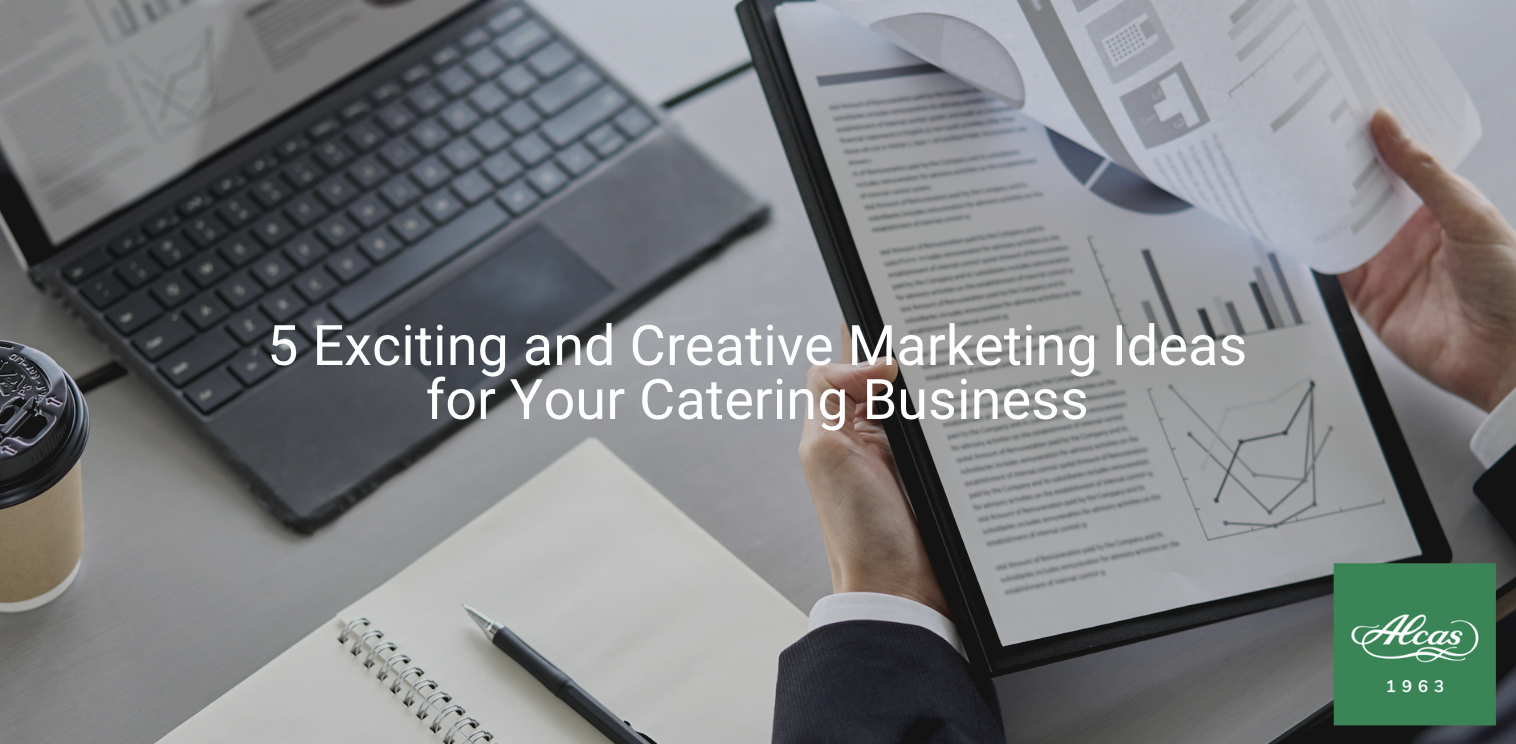 Running a catering business can be a challenging yet rewarding task. As the competition continues to increase, it can be challenging to stand out in the market. One of the best ways to increase your business's presence is by coming up with creative and innovative marketing ideas. To help you out, we have put together a list of five exciting and creative marketing ideas for your catering business.
Social Media Influencer Marketing
Getting social media influencers to promote your catering business is one of the most cost-effective ways to reach more people. Look for influencers with a strong social media following whose niche and values align with your business's brand. Offer them free meals and catering services and encourage them to try your menu and share their thoughts on their social media platforms. This strategy can help you reach thousands of potential clients overnight, and the best part is, you only pay if the influencer generates any leads or sales.
Host Food Tasting Parties
Organizing food tasting parties is a fantastic way to showcase your catering business and build relationships with potential clients. Invite people from different companies, potential partners, and influencers to try out your menu. Offer them a range of food and beverage options to keep them interested. This strategy can help you create brand awareness, generate leads, and close sales in a more casual and relaxed environment.
Email Marketing
Email marketing may sound outdated, but it is one of the most effective ways to keep in touch with your clients, generate leads, and increase referrals. Create a mailing list of your existing and potential clients and send them regular newsletters, promotional offers, and exclusive content. Make sure you personalize your emails to your clients' needs and create a strong call to action to encourage them to reach out to you.
Collaborate with Other Businesses
Collaborating with other businesses in your niche or industry can help you generate more leads and increase your brand awareness. Look for businesses such as event planners, wedding planners, florists, and other catering businesses. Offer them discounts on your catering services, and in return, they can offer you referrals or recommend your business to their clients. This strategy can help you build a network of businesses that can help you generate more leads and grow your business.
Host Charity Events
Charity events are an excellent way to give back to your community while generating leads and increasing your brand awareness. Host charity events such as bake sales, cooking classes, and food drives to attract more people to your business. Donate a portion of your profits to the charities you support, and encourage your clients to participate in the events. This strategy can help you create a more positive image of your business while building relationships with potential clients.
Marketing can make or break your catering business, and coming up with new creative ideas can be challenging. We hope these five creative marketing ideas will help you take your catering business to the next level. Remember to be patient, consistent, and authentic to build a strong brand that resonates with your clients and potential customers.
---
DOWNLOAD OUR FREE CATALOG BELOW: