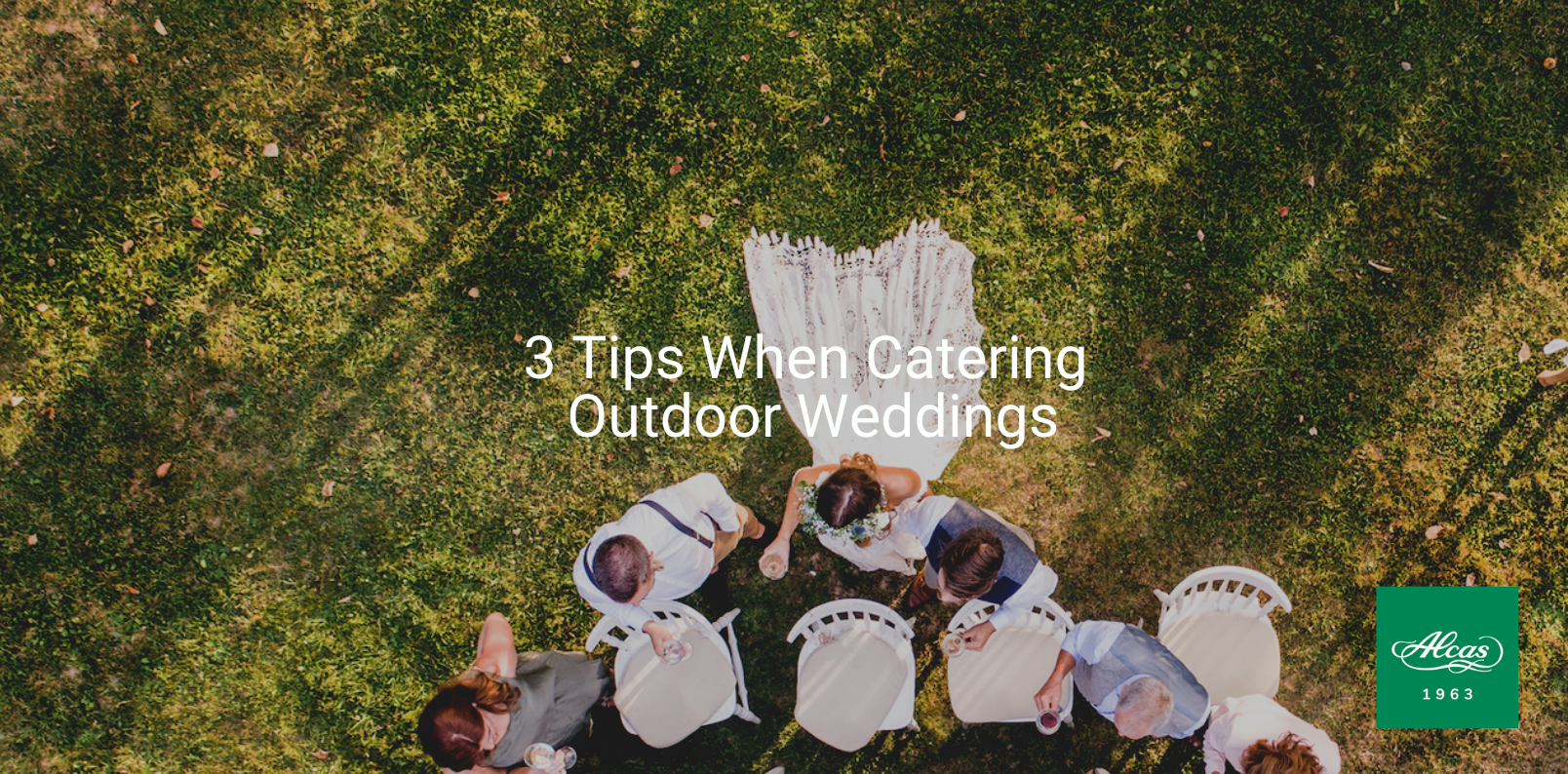 The time has finally come, and you are thrilled to plan the perfect wedding. But of course, the biggest question will always be, "where do I host my wedding reception?". You need a place that fits the theme of your reception and the needs of all your guests.
For outdoor weddings, catering takes an entirely new set of challenges compared to an indoor venue. It is also a lot fulfilling if you are able to successfully cater to an outdoor setting because of its vibe. You can have the most amazing experience in an outdoor setting, even under challenging conditions, as long as you are prepared for whatever unpredictable climate may throw at you.
To ensure that everything goes smoothly no matter what Mother Nature throws your way, you should work with experienced local wedding caterers.
Here are three tips you should put into mind when it comes to catering outdoor weddings.
Assume the worst for the weather, that includes your wedding catering
The time of the year may not be as significant because the truth is, you cannot trust the unpredictable weather. You can hope for the best but expect the worst to be sure you're prepared.
This means you need a backup location for your wedding ceremony if inclement weather strikes. It also means that your reception caterer also needs a backup plan in case they cannot do their work in the chosen location.
You can also choose a wedding venue that offers alternative spaces for holding both the ceremony and reception, just in case the outdoor event becomes impossible due to the weather condition.
Possible indoor access for your wedding caterer if possible
You should understand that it is not always possible to have a conditioned structure where your catering company can set up, prep, plate, and stage. However, you should make sure that your catering company has a place, to have a better experience.
You can set up a tent for shade and protection from the elements, including bugs and other insects. There should be a generator for emergencies. This is more for safety than comfort, as most dishes need to be kept hot or cold.
Be in contact with your catering company to know what works best for them. They should tell you what is and is not practical or possible. Follow their lead and offer any help if they ask for it.
Plan your wedding catering menu for the weather conditions
When it comes to the menu, always keep in mind to consider the weather and your surroundings.
If the location is far and a little bit hard to reach, you should know that your caterer already has plenty of logistical challenges to overcome. Choosing menu items that are too delicate, labor-intensive, or highly temperature-sensitive will be expensive and will most likely end up in a disappointment.
Discuss with your caterer the best options for your location. You can also let your caterer recommend dishes that will provide the best dining experience for you and your guests, wherever your location may be.
---
DOWNLOAD OUR CATALOG BELOW: