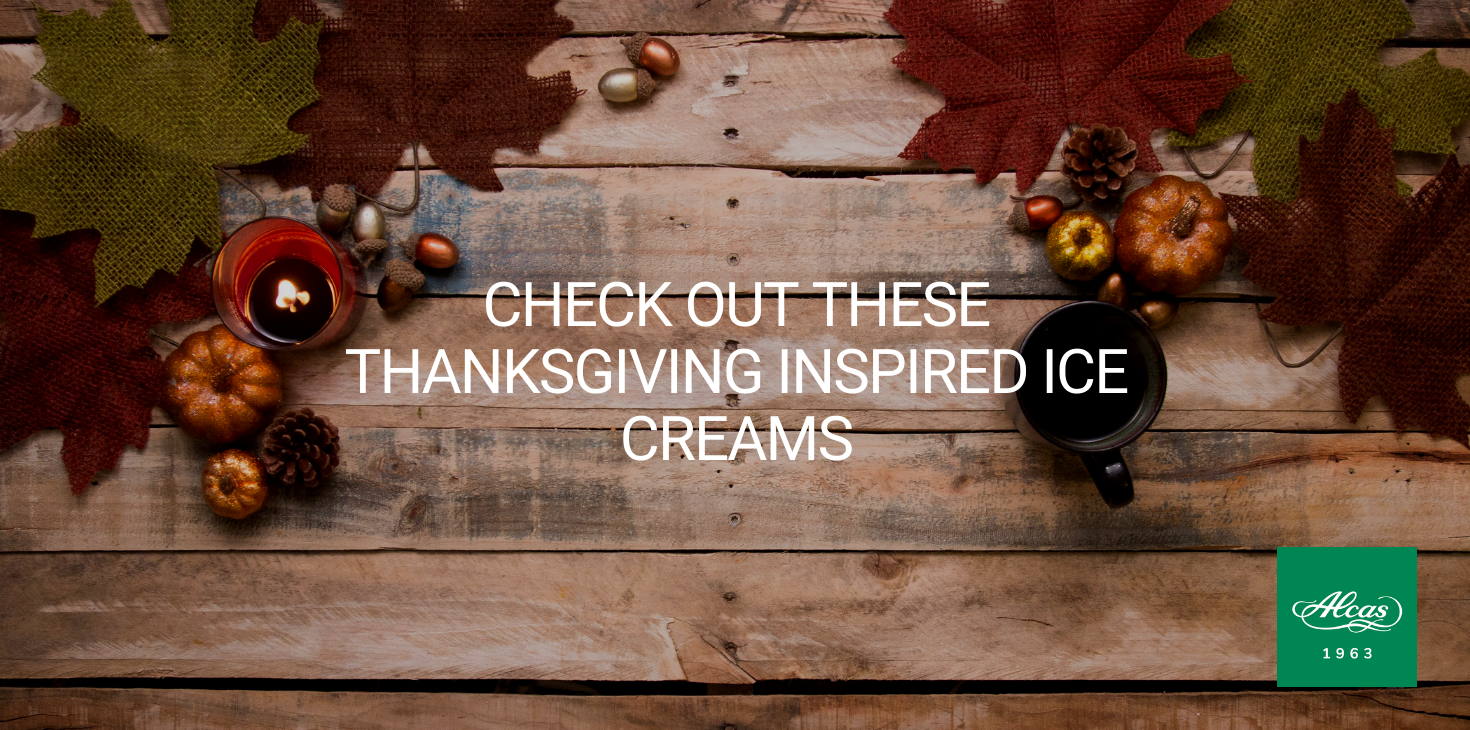 Serving ice cream during Thanksgiving may not be the most common thing you'll see on the table, but it's becoming a new trend. Many ice cream retailers are coming up with flavors that highlight the traditional components of a Turkey Day feast such as cranberry, apple, sweet potato and even turkey itself. As we approach this season, we can already see some companies launching out their new seasonal flavors for customers to try. What's more exciting than getting a pint of ice cream after eating dinner with your family and friends? Having ice cream will make Turkey Day even more exciting. Not only because it's delicious, but it gives out a different kind of happiness from eating this incredibly delightful comfort food.
Want to try this discovery for Thanksgiving? Read on to find which store offers the best ice cream for the holidays and where to find them.
Salt & Straw's November Seasonal Pints
During the fall season, this Portland-based ice cream shop releases a set of seasonal pints that incorporates savory and sweet ingredients that is perfect for a traditional Thanksgiving feast. This year, they will be including the Cranberry-Walnut Stuffing, Sweet Potato Casserole with Maple Pecans, Salted Caramel Thanksgiving Turkey and more. With a range like they are offering, why even bother cooking the meal, right?
Tipsy Scoop's Thanksgiving Party Pack
One scoop from one of these boozy pints can be the perfect thing to give your pie an edge. You can try the "Hot" Buttered Rum, laced with cinnamon and butter, over some warm apple crisp. Or you can also try the Spiked Spiced Pumpkin Pie with the real pie to make things easier for you.
Jeni's Thanksgiving Collection
For those who are looking for ice cream with a little bit of texture, you can try Jeni's Thanksgiving collection. They offer Goat Cheese with Red Cherries and Sweet Potato Éclair laced with pastry flakes and white chocolate ganache. All of Jeni's ice creams are both creamy and spoonable yet loaded with surprising mix-ins, perfect for those want some texture in their ice cream.
Ample Hills Creamery's Fall 4-Pack
The Brooklyn's quintessential neighborhood ice cream shop is currently churning out nostalgic flavors such as Nonna D's Oatmeal Lace, a cinnamon-brown sugar ice cream laced with chewy oatmeal cookies. They also offer Autumn in New York, which is an apple cider sorbet made with amaretto liqueur and fall spices. Lucky for us, you can order these online and get shipped to your door.
Ben & Jerry's Pumpkin Cheesecake
The flavor guru behind this concept of luxuriously autumnal pint where Eric Fredette calls "a perfect comfort food" offers this delicious pumpkin cheesecake flavor. Look for it in your local Target.
Snoqualmie's Pumpkin Custard
Snoqualmie's new holiday pints include a smooth and spicy pumpkin custard and a fresh peppermint gelato. They also partnered with Sun Liquour to turn the distillery's famed eggnog into a seasonal flavor of frozen custard.
---