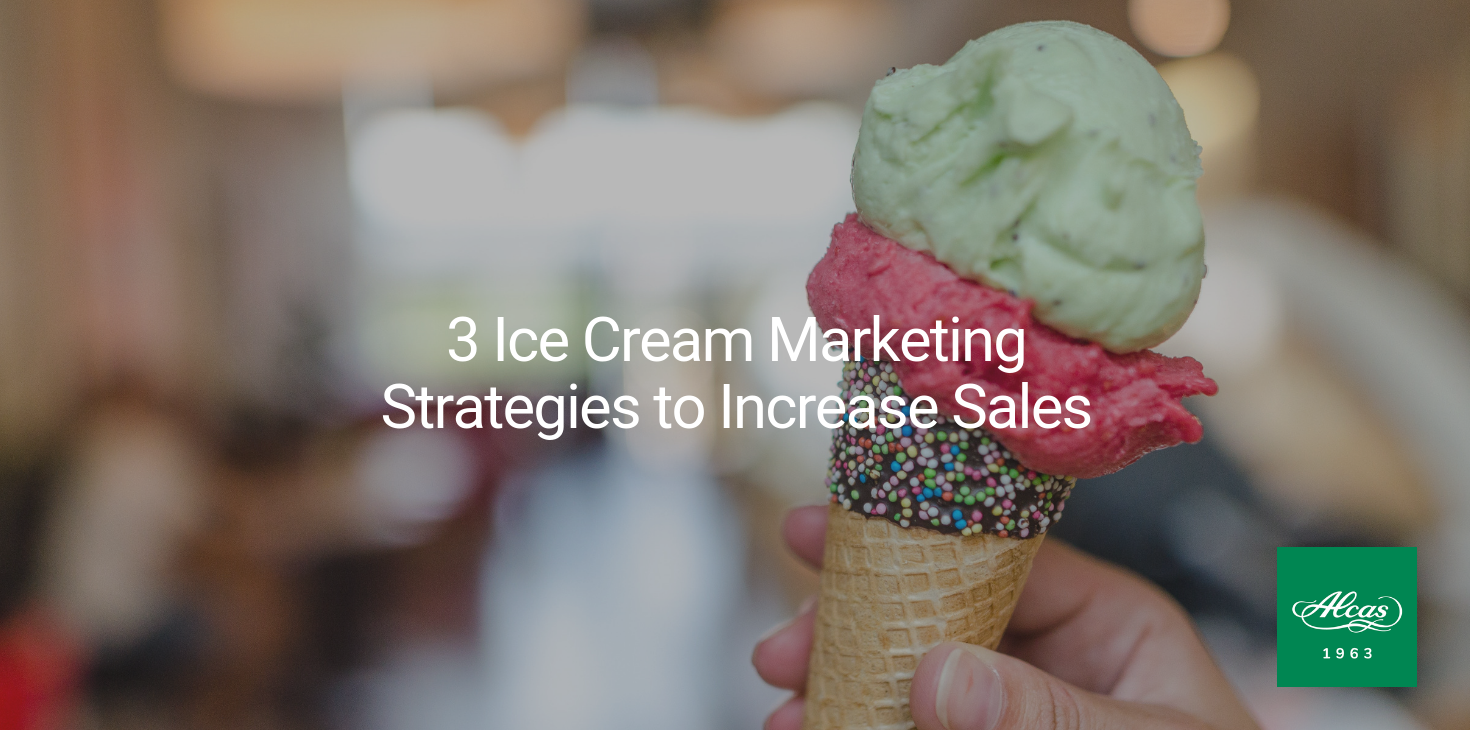 Summertime is the perfect season to buy and enjoy some delicious ice cream. During this time, people will be willing to stand in line in the hot sun for just a scoop or two. Ice cream shops probably need an extra hand to serve these hungry guests on the hottest days of the year. Knowing this kind of situation, it's best to use the marketing strategies that can help ice cream shops overcome the competition and win customer's hearts.
Increase sales to those who are there.
You can increase your sales by upselling to each and every customer on another product they might be interested in checking out. This might be sound a little contradicting given that there will be long lines and customers do not want to wait long, however, you should take this chance of selling them another product. You can ask them easy questions like, "Would you like a drink with that?" Or maybe you can say, "Do you want to add whipped cream and hot fudge to turn that bowl into a sundae?" Or you can just offer them a free sample if you happen to have a new flavor that they might like. Aside from just ice cream, you can also get creative and add some iced coffee or frozen lemonade on the menu.

Create unique ice cream flavors.
While it is important to have some staple ice cream flavors, it is also advised to keep on creating new and unique flavors so people would not get bored with the products that you sell. Some customers are more curious about those custom, unique flavors rather than the usual ones. You just need to think about something unique for your customers, like vegan ice cream and all-natural dairy from local farms. By partnering with the local farmers, you create a positive image with the locals because it means that you are supporting the local industry and helping these farmers with their produce.


Host an event or contest.
Hosting a contest is very effective for a business to be a success. You can create an interactive event where people can enjoy. You can also build a giant cone outside your place for people to take photos and post on their social media accounts. You can also host an event where they can create their own ice cream tower and will be given a prize for winners. Whatever the contest may be, it is important to get people to do something for them to enjoy. If they are satisfied with the event, it is more likely that they will tell everyone they know about you and the event. This is an effective word-of-mouth strategy.
---
DOWNLOAD OUR CATALOG :