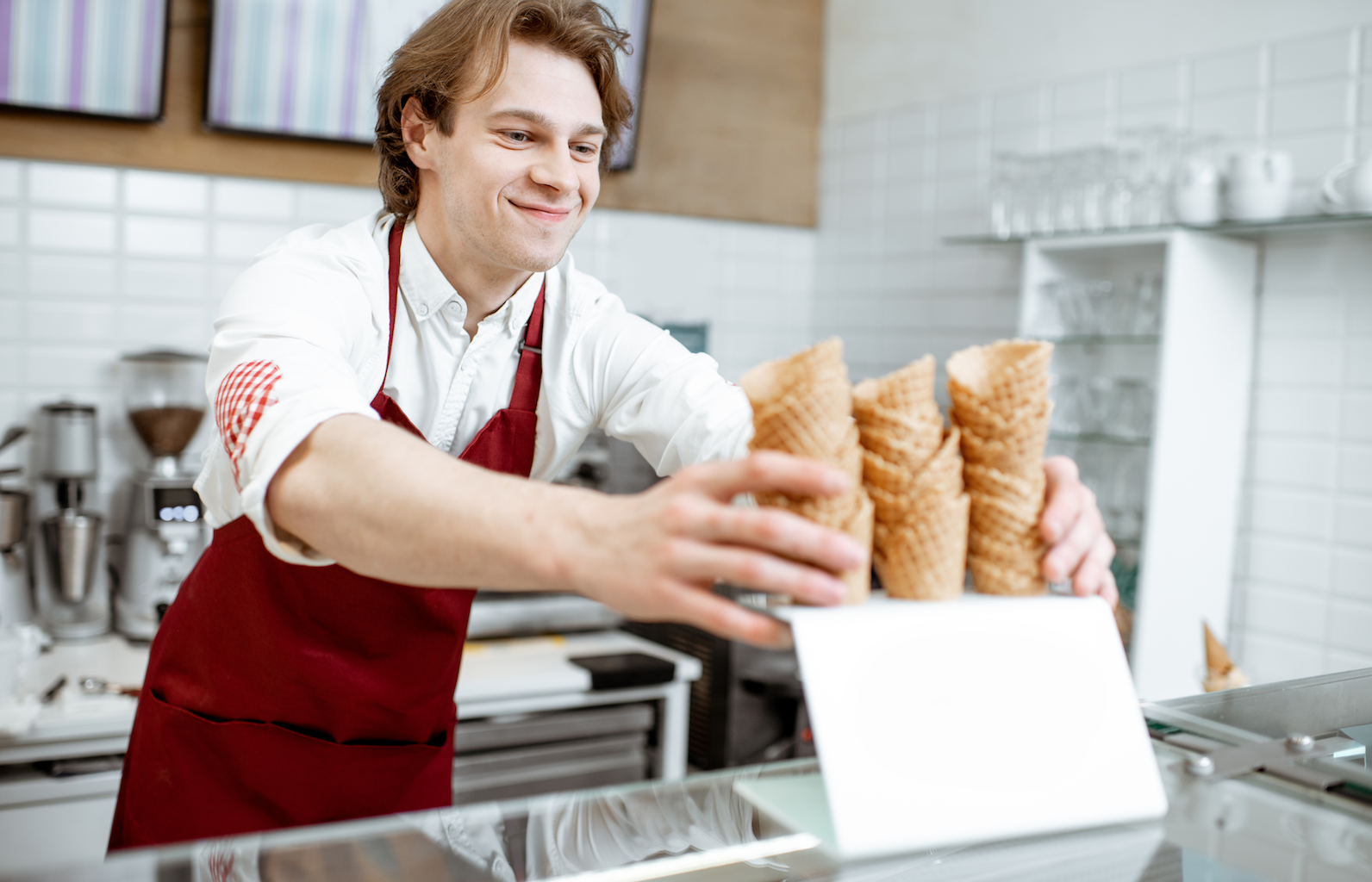 Putting up an ice cream shop is interesting to own and operate because consumers generally love ice cream, and they are usually pleased with the delectable treats they receive. You will also most likely deal with happy customers who will be loyal to your business. However, it is worth noting that the success of your ice cream shop is entirely dependent on the quality of appliances and the equipment you use.
Here are some equipment pieces that you should consider before opening up your shop:
Ice Cream Machines
One of the most important equipment you should have is a high-quality machine that will produce ice cream. There are ice cream shops that purchase ice cream in crates or cartons from a restaurant supply company. But for those who opt to make their ice cream on-site, you will need a high-quality machine. Soft serve ice cream machines have a cooling component and a blending component that spin within the machine. This cooling component reduces the temperature of the inner chamber, and the blending component ensures that the ice cream freezes with a smooth consistency that is free of lumps.
Ice Cream Dipping Cabinets
Shops should ensure that you have a high-quality cabinet that will prevent ice cream from melting as you scoop it out from customer to customer. Some have sliding doors that are opened and closed when ice cream needs to be scooped or have an open-air cooler that uses high-powered fans to circulate cold are while scooping ice cream. For additional storage, it is suggested to invest in an ice cream freezer or cooler for ice cream storage.
Blenders
Aside from ice cream, some shops also offer blended ice cream treats such as milkshakes, malts, and concretes. A concrete is a thick ice cream treat that is usually mixed with toppings like nuts, fruit, candy, or flavored syrups. Some shops use blenders that have a thin rod with an attached blade. This rod is inserted into the cup of ice cream and the blender attachment is used to mix the treat within the serving cup. This equipment makes the preparation time a lot shorter than normal.
Sinks and Dishwashers
Scoops, blending attachments, blending shields, and other dishes are used quite frequently. This is why a sink and dishwasher are a must. During work hours, these items will need to be cleaned on a regular basis. It is also recommended to have hot water sinks and industrial-grade dishwashers to help prevent cross-contamination and maintain health standards at your shop.
Ice Cream Supplies
The most important equipment should be ice cream supplies. It includes cups, spoons, tubs, and other packaging materials that are necessary for the shop to operate. Alcas offers a wide range of packaging products for your ice cream shop. They also offer personalization with the packaging, giving you the opportunity to brand yourself. They have ice cream scoops that are made with natural and eco-sustainable materials. With cups, they offer ergonomic and resistant products, either assorted or wrapped, and you can also choose your desired color for your shop. Alcas can customize these packages to your brand to make it look unique and professional. Check out their catalog to know more about these products.
---
DOWNLOAD OUR CATALOG BELOW