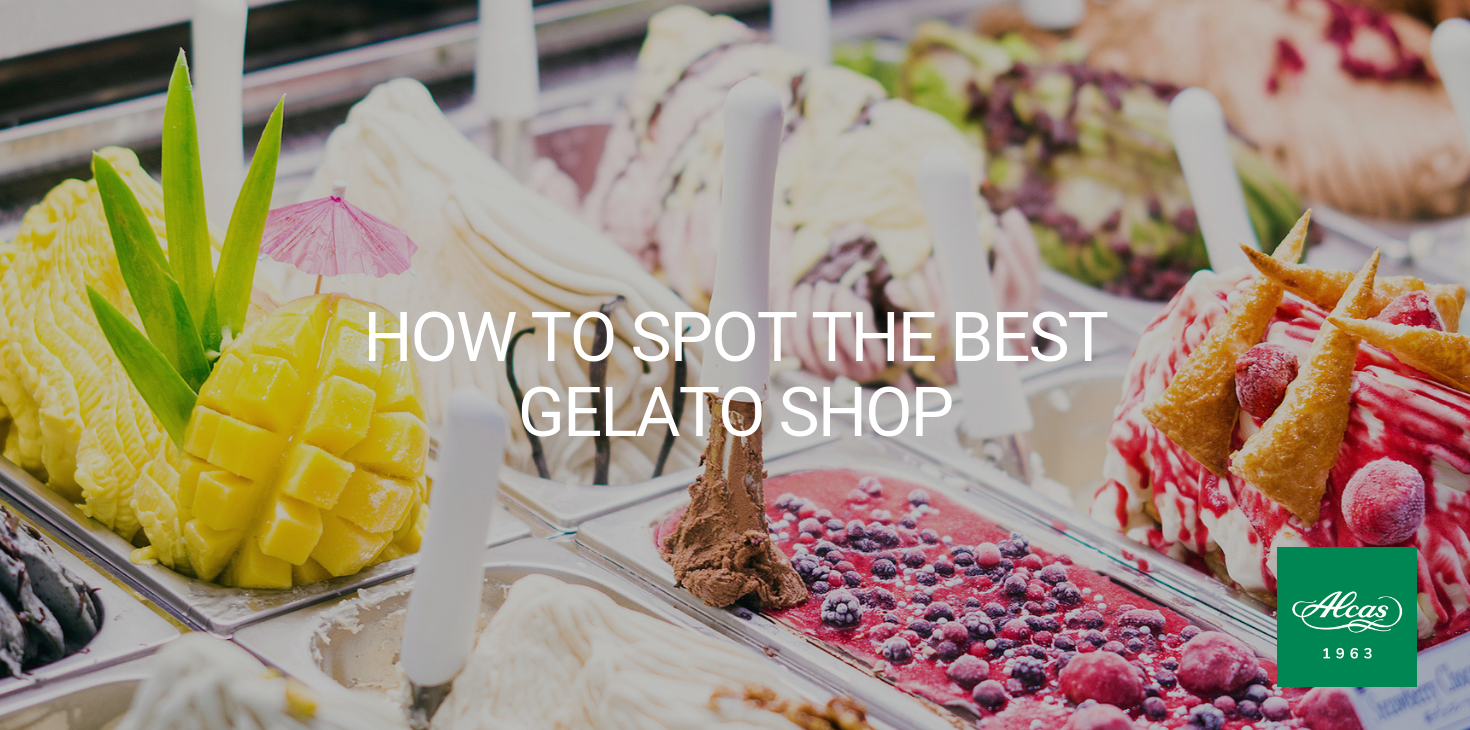 One of the most staple and sought-after indulgence will always be gelato. It's a summer treat to beat the heat and the go-to order when you're having a bad day. Gelato is a simpler cold treat compared to ice cream.
There are a lot of factors to consider with the ingredients, like the cream, the salt and even the sugar used. Gelato is straight to the point, and it's usually made up of just sugar and milk, or sugar and fruit. The fact that its components are minimal means that you can actually distinguish each part and even the quality of all the ingredients. There is relatively no bad gelato, because even the pre-mixed gelato can still be enough for some people. But we want you to have the best. This is why you should be aware of the techniques on how to spot the best gelato shop.
Fior di Latte or Fior di Panna
One of the simplest ways to recognize a good quality Gelato shop is that they offer its basic forms.
Fior di latte, or pure milk, is the most common base and a shop that doesn't offer it is highly questionable. Most gelato shops are not willing to risk using pure milks as it exposes the whole gelato or its other inferior ingredients.
Fior di Panna, or pure cream, is a more artisanal base and is more expensive than they typical pure milk. A gelato shop that showcases that they have it means that they've put extra effort into delivering the best gelato they can while maximizing the flavors.
Color
A lot of us assume that a more colorful or vibrant gelato means a richer flavor, but you should be wary that food coloring is something that's easily accessible. Genuine gelato should look more natural and should portray the fruit used with the base. A gelato that has too strong of a color may mean it was compensated heavily. It should be the same shade of color when you try to crush fruit. The challenge of most shops is that fruit is more strenuous to produce so a shop that actually sells naturally-colored gelato is one that puts emphasis on delivering quality product.
Nocciola
Hazelnut, or what most artisans call Nocciola, is the most expensive flavor base to date. Most people assume that hazelnut is easy to procure but authentic and pure hazelnut has a more distinct and stronger flavor than any other base. Those Nutella and chocolate-hazelnut flavors can still be good, but genuine hazelnut is something much more different. A lot of shops will try to compensate their lack of funding by opting for lower quality hazelnut, Nutella, and even artificial flavors to mimic a distinct gelato flavor.
---
DOWNLOAD OUR CATALOG BELOW: