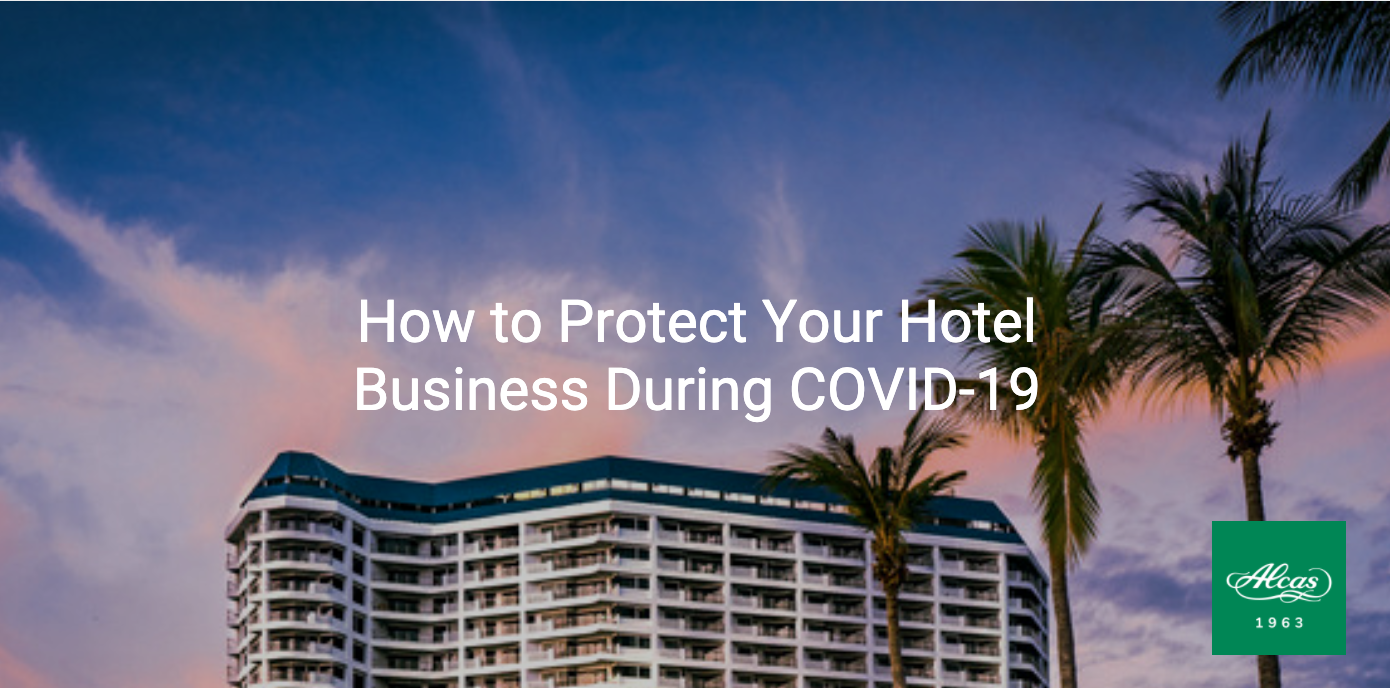 We are at very strange time in history right now. Countries are in lockdown, people are in quarantine and practicing social distancing, and travel has stopped in certain countries for an indefinite period of time. The world has not seen this in centuries, and people are scared. A lot of businesses have been severely affected by this situation, especially the hospitality industry.
Tourism is experiencing a major decline in both revenue and customer traffic due to the severely strict travel restrictions. This is a reality that hotel businesses have to face right now but this isn't something you just allow to happen. As any successful business owner, it's your duty to do everything you can to protect your hotel business, especially during the pandemic. This is why you should know what you can do to alleviate the impact and help your business survive.
Analysis and Projection
The pandemic spread and infected people faster than anyone expected, so your response with your business should also be quick and direct. The best thing you can do is to start preparing your business by evaluating the status of it. Like it or not, you will be be expecting a lot of booking cancellations and refund inquiries. Understand that people are scared and will be hesitant to push through with their travel plans, especially because most airlines will already have intense travel protocols put in place. You should evaluate the actual level of impact the pandemic has on your business so you would at least be aware of what position you're in. With this information on hand, you can also create possible predictions of your overall profits for the foreseeable future. Knowing and understanding the status and future of your business is crucial for you to help protect it.
RELATED: BEST PRACTICES FOR YOUR CATERING BUSINESS DURING COVID-19
Cost and Demand
Your profits throughout the pandemic may possibly experience a significant decline. It's a fact that the hospitality industry has to face. While your hotel is at a standstill right now, this is the best time for you to re-assess your demand forecast. Most people right now are anxious of the outside world and this can possibly continue to be the perception after the quarantine and lockdown. It's you duty to maintain the interest of tourists and even local customers even if they may have a strained perspective at this moment.
These re-assessments and adjustments will include your pricing. You cannot set too high a price when demand may be slow for the future. Your pricing should be sensible for people to even consider you and you should also observe price trends from your rival hotel businesses so you have a basis for your own hotel. Your aim is to build up the demand before you can even build up the price.
The Rebound
One of the positive things that can come out from all of the quarantine and lockdown is a potential rebound from the public. This is your chance as a business to go all out and attract as many new and old customers to your hotel. No matter the anxiety and apprehension from the pandemic, there will still be people craving to go out in the world and start traveling again. People can tolerate self-isolation for only a limited time and there will be a point that they'll yearn to be out and about again. This is why you should be ready for the potential customer population rebound
---
DOWNLOAD OUR 2020 CATALOG BELOW: