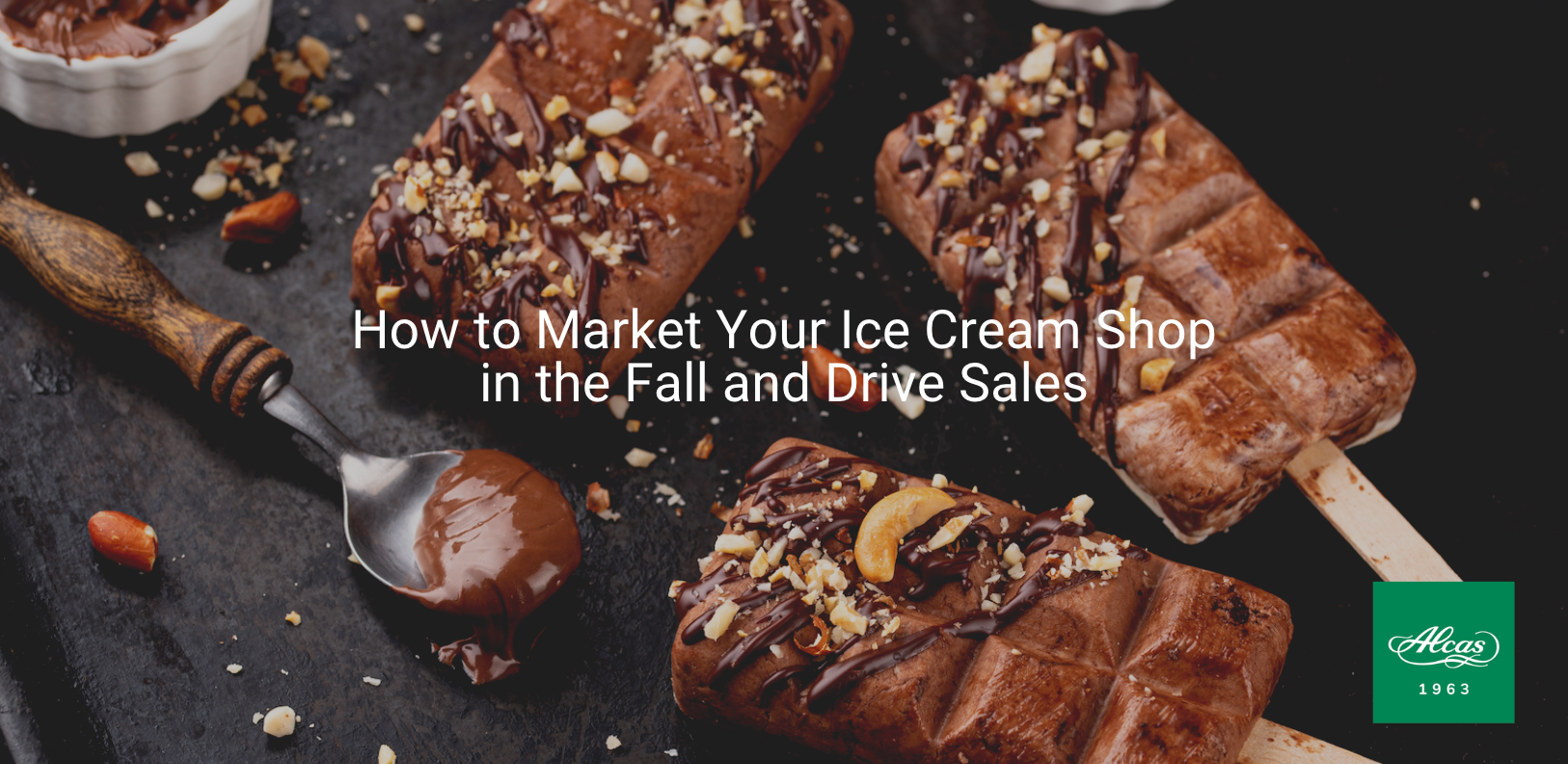 Every ice cream shop owner wishes that there is only one season so the store will always be packed with ice cream lovers trying to cure their cravings. In the perfect world, it would always be summertime and the shop would be just as packed in November as it is on the hottest day of July.
However, for most parts of the country, the temperature will soon start to dip, and people may not crave their favorite ice cream as much as they did in the heat of the summer.
Don't worry because it is not the end of your business. Plenty of shops in cold weather climates stay open all year round and they have succeeded because they used smart and creative strategies to keep customers coming in.
Here are some ways you need to do to market your ice cream shop in the fall and still drive sales:
Offer to-go products
During fall and winter, people are more likely to want to eat ice cream at home. Consider offering your ice cream in to-go containers and packaging solutions. If you have never done pints before, this is the perfect time to start. You can slowly start with your most popular flavors and see how that goes before expanding your offerings. You can also try pre-packaged homemade treats like ice cream sandwiches or drumstick-style cones as they are easy to purchase on-site and take home to enjoy later.
Make your shop cozy and warm
This is important because it is going to be chilly outside. You can also start changing the décor a little to reflect the change of seasons. Add area rugs, pillows, and warm colors like orange, gold, and red to suit the weather. If you are going the extra mile, you can alter your lighting – like warm-colored bulbs and bring the brightness down to make it feel inviting.
Provide seasonal sensations
This is going to be the perfect time to experiment with your fall ice cream flavors. Think about the tastes and textures people enjoy during the colder seasons and work on incorporating them into your products. During the fall you may want to include pumpkin, dark chocolate, sweet potato, peppermint, maple, gingerbread, coffee, orange, apple, cinnamon, and oatmeal.
Make your menu fun and creative
One of the effective ways in attracting more customers is to diversify the menu. If you only offer ice cream, you should also think about some other options like hot coffee, hot chocolate, warm apple cider, and pie. If you can, add an espresso machine for the parents to enjoy. You will be able to hit two birds with one stone. Whenever you have new products, make sure to advertise online and on your shop signs.
Offer specials or discounts
You can offer customers a reward whenever they shop during off-seasons. You can offer daily specials or even fun weather-related deals like getting half off their ice cream order if they visit when the temperature is below freezing or receiving a loyalty card that lets them earn a free cone if they come in 10 times when it's snowing.
---
DOWNLOAD OUR FREE CATALOG BELOW: