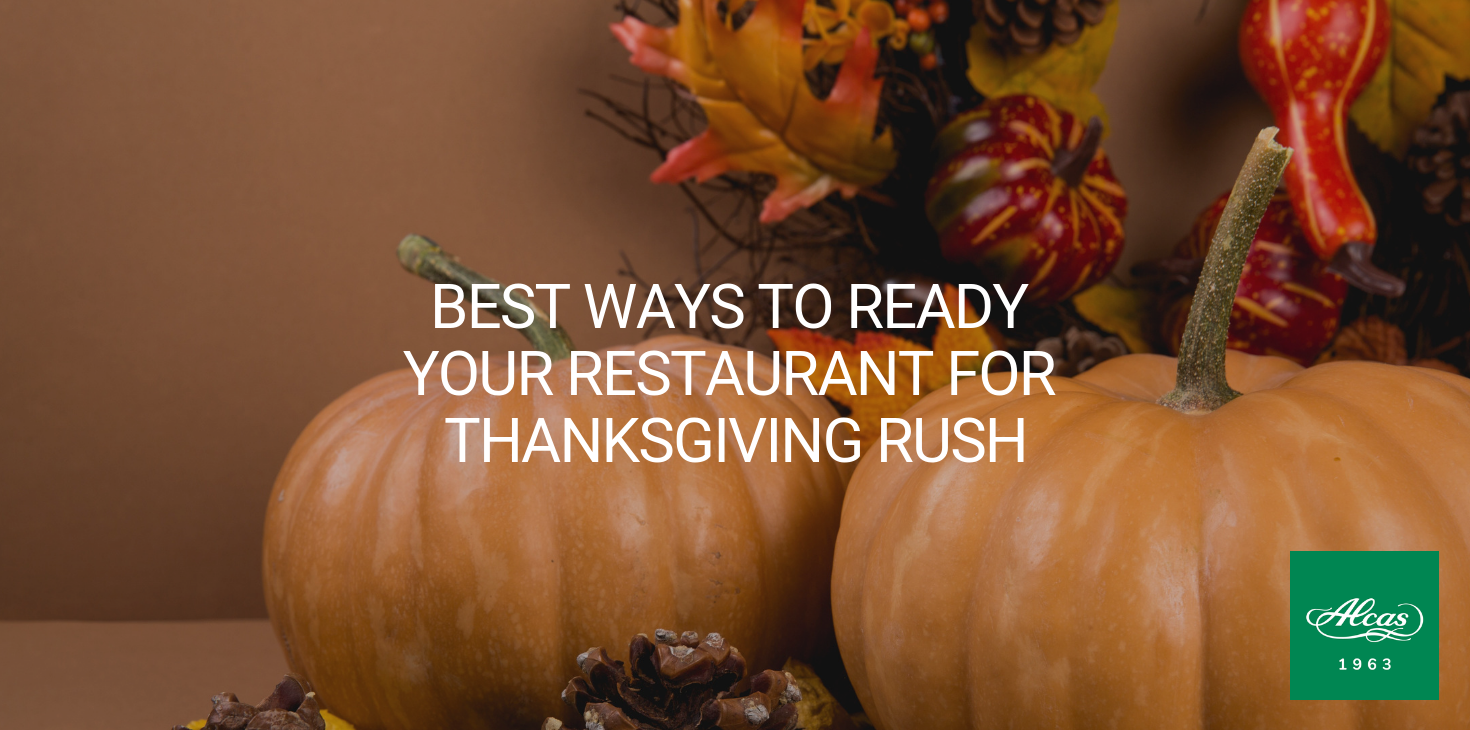 There is that one special holiday right between Halloween and Christmas that cues everyone that it really is the holiday season. This holiday is what everyone knows as Thanksgiving and it's one of the most consumer heavy holidays aside from Christmas, especially for catering and restaurant owners.
It doesn't help that Black Friday usually spans near Thanksgiving Day too. With how people now consider ease and convenience over the hassle and drama of preparing Thanksgiving dinner themselves, the number of consumers who plan to either dine out or take out meals have risen drastically over the years.
This can be a high reward, high risk challenge for most business owners. The boost in consumer traffic and revenue is always welcome, but you should also bear in mind that the staff isn't overwhelmed with work so they can still spend some time with their families during the holidays. This ensures harmony and good flow within the restaurant staff rather than upset workers. This is why you need a good set of plans to help you take the challenge of the holiday rush without losing your cool.
Staffing Control
A lot of restaurants consider and even opt to take as much additional staff as they can during the holidays. It may look safer to have an excess of manpower but in hindsight, the idle workers would just actually get in the way and create more drama and chaos than needed. It would actually lower overall productivity especially the liability of first time workers and the cost of everything would double. It would be more practical to do some research on the best average staff needed during the holidays and be firm to set a schedule for staff that you need based on hard facts. This doesn't mean you should understaff either to potentially save money and bank on your most trusted workers. This is a disaster waiting as all of this is a risk for staff burnout, poor service and ultimately a damaged reputation. The fact of the matter is that you should do some proper planning and researching before actually changing the staff dynamics.
Holiday Specials and Offers
A good restaurant promo can potentially bring in new customers and strengthen the relationships of loyal ones. Everyone and anyone know that Turkey is the centerpiece for any Thanksgiving party but it shouldn't be the only food out there. You should be smart enough to get with the times and adjust your services to offer holiday-themed selections and even catering. It also gives you a bit of control with the extensive menu that you have as most people will be more inclined to take those offers or choose those holiday specials
Holiday Catering
A lot of corporate businesses and even families are now more interested in opting for restaurant services. This is a huge opportunity for catering services even if you're not that focused on that aspect. A lot of families will have large get-togethers and will be entertaining to a multitude of guests. These people will be happy to opt out on catering rather than enduring a tiring day of chaos of drama with preparing for large family meals. It allows families to spend more time with one another rather than with the whole preparing process accompanied by family chaos.
---
DOWNLOAD OUR FULL CATALOG BELOW