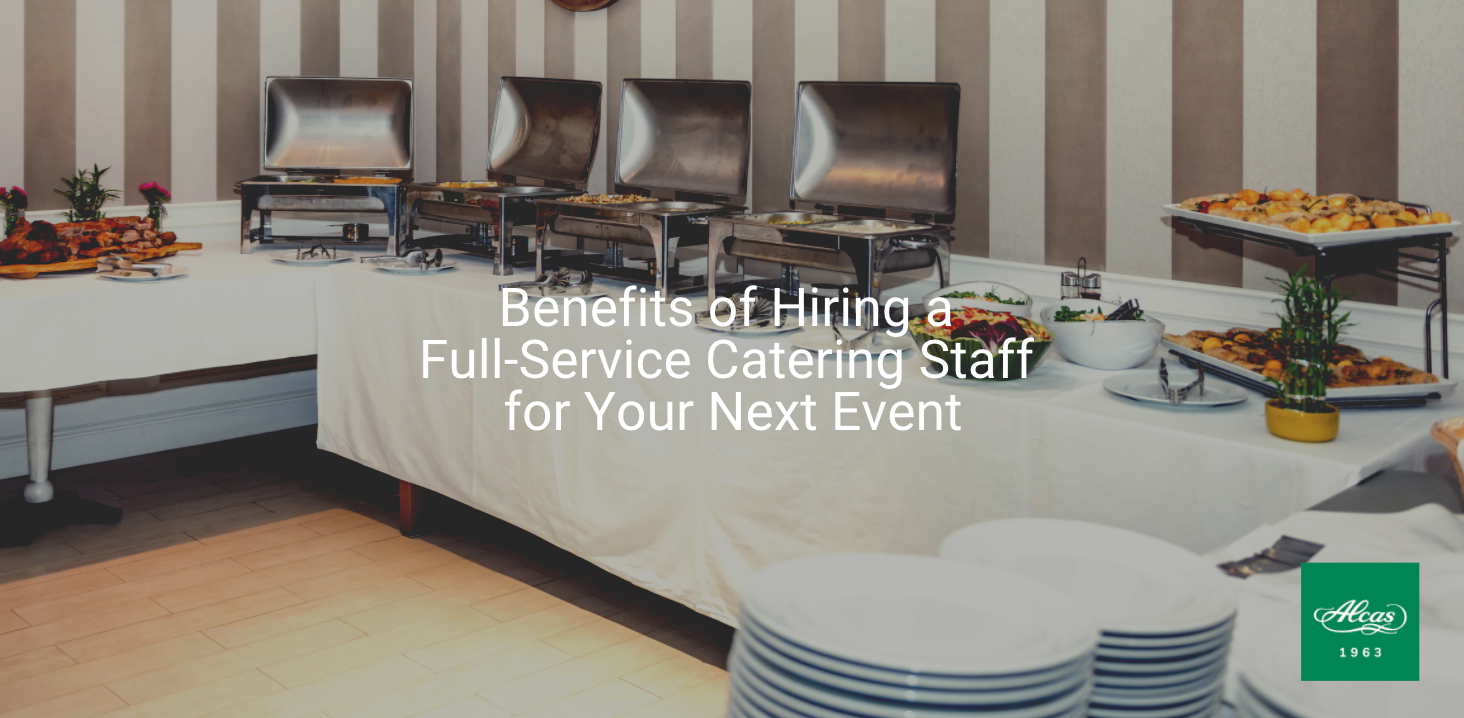 Planning and hosting an event should not be stressful; it should be fun. A lot of people get overwhelmed whenever they need to plan an event because it is already expected that there's a lot to figure out. From invitations to venue selection, to the day of the event, there's a lot of details to coordinate and finalize.
But don't worry, because you can make your life easier by hiring a full-service catering staff. They will help you with all food-related details for your event and they can also help you find the right venue. They will help you pick out the menu, manage the food service during the event, set up and clean, and offer experienced support before, during, and after the event.
If you are the type of person that gets overwhelmed by menu planning or worried about meal preparations, this is the right call for you. By hiring a full-service staff, you can focus on creating a memorable event for your guests that everybody gets to enjoy, that includes you!
Here are the top three benefits of getting a full-service catering staff for your event:
1. Simple menu planning
It doesn't really matter what the event is, whether it's a corporate event, family celebration, or group gathering, you need to choose a menu that is appropriate for the audience. Catering companies have prepared a comprehensive list of menus depending on the type of event you are planning. For easy, group-friendly options for a casual event, you can prepare sandwiches, salads, and desserts. For professional or more formal events, you can have a selection of entrees paired with elegant catering containers.
Ultimately, hiring an experienced team will help you choose the best menu options for your guests' unique dining needs.
2. Staff to help facilitate the event
Hiring a full-service catering staff can definitely help you during the event. Because you are going to be busy with last-minute arrangements, greeting guests, and possibly putting out fires, you will not be able to focus on the food preparations. If you hired a team, you don't need to worry about the food at all. You just need to trust your catering crew to take care of it.
3. Pre-event set up and post-event clean up
This is one of the biggest benefits if you hire a full-service catering staff. They will be able to help you set up beforehand and clean up afterward. They typically arrive hours before the event begins to make any final food preparations. They will ensure that the food is heated and plated appropriately. Then, they will stay after the event to ensure everything is cleaned up and cleared out. You don't need to worry about the mess. They are also responsible for serving food throughout the event and will address all the guests' concerns regarding food. You don't need to think about whether the food is enough for your guests or if there is a need to do a refill.
---
DOWNLOAD OUR 2020 CATALOG BELOW: