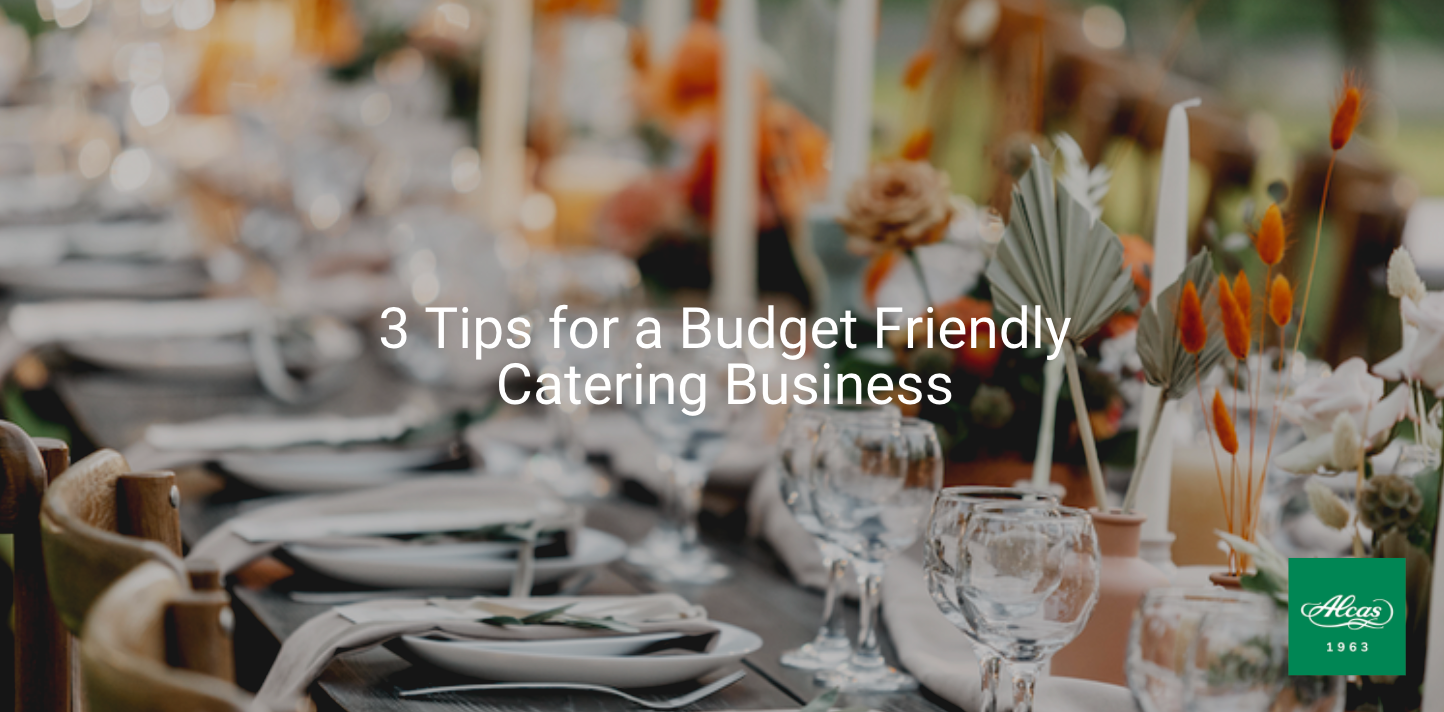 Any occasion is a special event and should be an enjoyable experience for everybody. Catering makes these meetings so much better, that is why a lot of clients are thoroughly looking for a possible catering company for their event.
Sometimes, people think that catering for a business event is too expensive, but it doesn't have to be. To achieve a successful, budget-friendly event, luncheon, or business meeting, requires so serious planning.
Catering is one of the most critical aspects of event planning. You need to find a professional caterer with years of experience if you are avoiding overspending on food while making sure to deliver a fantastic experience for your guests.
Find a caterer that usually works with corporate events because they are usually known to stay on budget while delivering consistent, high-quality food. It can also save you time and spare you with event-planning stress.
Here are five simple but effective tips on how to make sure your event costs stay under budget.
Consider the event size and style
One of the main reasons why events quickly exceed a budget is because of over-ordering. The logic behind that is that hosts don't want to run out of food, however, it is also important to know that you should only order what you need.
You can do this by figuring out how many people will be attending so you can order accordingly. You can also ask your guests for their dietary preferences as this will determine how much of each menu item will get eaten. By having this information, you will have an accurate idea of your events' size and your attendees' dietary needs, giving you quite an accurate number of orders for food.
Offer variety, but not too much
Don't get too excited with the amount of food you see from the menu. Instead, choose a variety of options that will dazzle their taste buds and provide balanced nutrition. This can easily backfire though, as the more choices you have, the more costly it is.
The best option is to choose a practical menu. First, choose the main item – deli sandwiches, for example – that comes in various styles. This will allow guests to choose what they like while also keeping it simple. After selecting your base item, choose a few side dishes, snacks, and desserts.
Always remember, you don't have to order everything. Just one or two options from each category are fine, depending on your event's size and style.
Select cost-effective foods
One thing you need to know is that catering is usually priced according to the food selected. There are food types that are less expensive to prepare and thus cost less to supply and serve at your event. Consider incorporating inexpensive options like pasta, rice, salad, etc., alongside your main dish to save money on your event.
Another alternative is to ask your caterer to recommend the most cost-effective options they have. An experienced caterer will be able to tell you about the most affordable options for your budget.
---
DOWNLOAD OUR FULL CATALOG BELOW: